I would have given up if only there were markings pointing to the 'the give up track'. But instead, the coloured hearts were everywhere around which meant I was on the right track, and I had no choice but to keep running this marathon.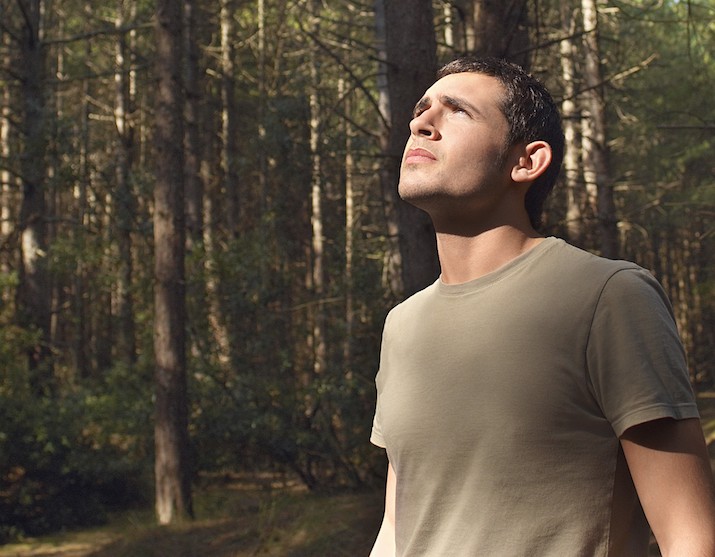 It was an unofficial marathon trail race on the Fruska Gora mountain in Serbia. The main information about the race – GPS on and follow the hearts (markings). So I luckily followed the instructions about the GPS – on.
I had 23 muddy miles smashed, in the good company of a couple other runners, and I wanted to kill the final section. Hearts followed, beautiful scenery, I would go deeper into details, but I had no clue where I was.
Lost Marathon Runner
Sometimes trail running is just like meditation: you relax, run and enjoy. Down by the creek – beautiful, then the steep hill – like directly to hell, then a crossing where all logic was gone. 4 different directions, all marked with hearts. So confusing. I took my phone to check my position – it had to be near the finish line. I was shocked – I was so far from the race course that it was not even funny. Hearts everywhere, but not on the race course – it seemed like the worst joke ever. I was about to win this race.
My race plan was gone, but I decided to finish the race in  good spirits. Once again, a fast downhill-suicidal pace, then a flat section, then a crossing – taking my phone. I slipped. My phone broke. How scary it was- of all the muddy trail it just had to fall against a rock. Good bye navigation, good bye good spirits, good bye beautiful scenery, all the fun was gone in a second. I just realized that my connection to hearts did not  necessarily mean love.
I wanted to think about my situation and where to go, but as a not well-experienced mountain runner I was so hesitant. Running downhill I ended up in a meadow as big as a soccer field surrounded by thick forest. I panicked, felt low, even all the hearts were gone, and desperately wanted to run into a human, or to see a house. I got so lost, not even close to any situation life set for me so far.
Finding a Way
The last look at my Garmin showed about 34 miles, now even battery ran out, but that was not a problem. Running uphill, looking for hearts no matter the direction just to make sure that mountaineers have ever been there. Personal feeling was like I've been running forever, when fortunately two hikers came into sight. As the race started from the hotel, I asked them for the directions. I obviously looked bad, and they seemed really concerned and friendly and asked me to walk with them for a while to make sure I reach my final destination.
We walked a bit together. I praised a bit with my running achievement of more than 40 miles at that point, just to get rid of my recent thoughts and how paranoid I was just 15 minutes ago. I would have enjoyed their company longer, but I had to move faster. It was getting cold, and they gave me final instructions and it seemed easy from that point, just 3 miles more. On the way I passed several groups of hikers, so to kill all the possibilities of making the wrong turn again I stopped by one group with my last question that day. Please, where is the hotel Norcev? One of them was really kind and answered with a smile- You are almost there- just follow the hearts. What? There was no chance to say thank you for this. I just wanted to end this agony.
Finish Line
A mile later I got to the finish line, far the last runner that all the others waited for scared. A small, shiny medal with the heart in the middle as a reward for the struggle.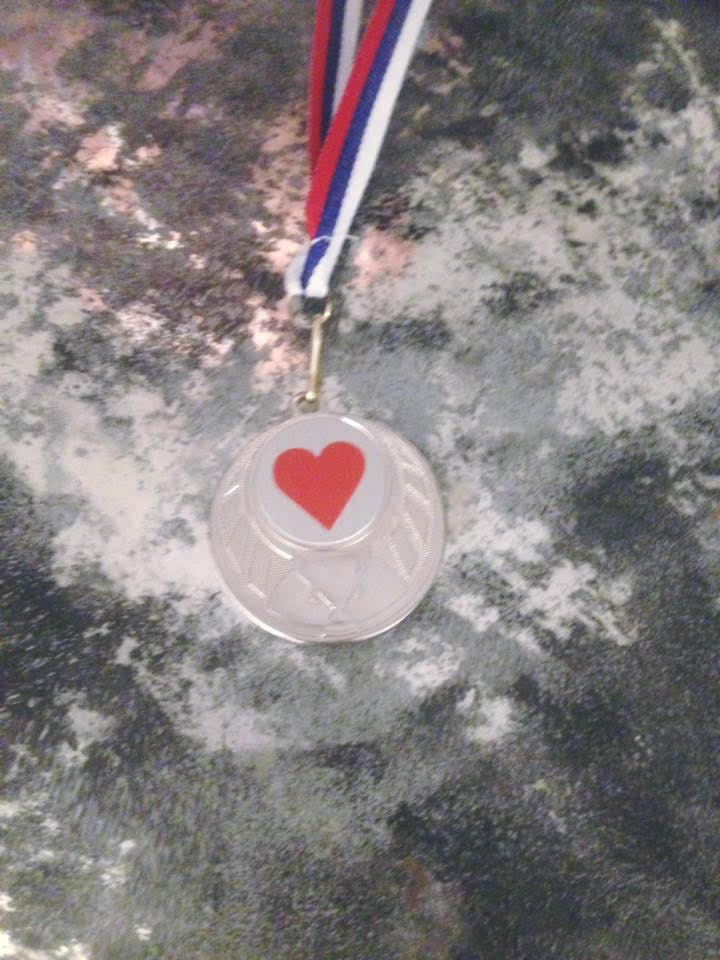 I still can not say whose mistake it was. Mine – to go there and run an unofficial race with no experience in mountain running, or the marathon organizer's – to ever mention hearts to be followed. It actually doesn't matter, only respect those unfamiliar trails, people. When mother nature gives you a warning, better think twice.