This is a life story of what I've been through and what got me into coaching. It's long, but it is worth the read if you're looking to make a change in your own life!
"I was 210lbs, I was failing all of my classes, I spent most of my days in bed…"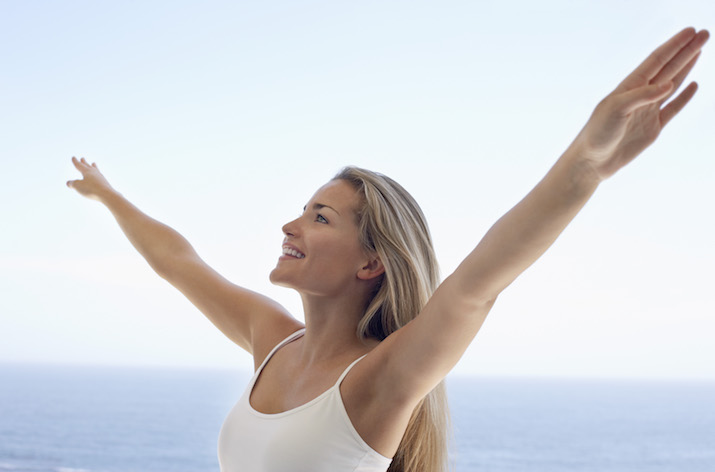 My name is Ashley Hayes, I am 29 years old and happily married to the best husband I could ever ask for!
I attended SFU shortly after graduating high school – way back in 2008! For a period of time I was on the varsity basketball team. While I was there, I bounced around different faculties and eventually ended up studying Health Sciences – infectious diseases. I didn't put a lot of emphasis on school at the time, I was too busy partying with friends and binge watching Netflix.
You all know about the freshman 15 right? Yea well I took that to the next level and gained 60 lbs in 4 years!
I tried everything to lose weight. You name it, I tried it. Diet pills, fat burners,  plastic wrap around my tummy and thighs while doing cardio for hours or sitting in the sauna, "teatox", "juice cleanse", etc.
No matter what I tried, I always had the same result… I would lose a few pounds at first and then gain all of them back. Usually, plus a few more.
I couldn't stick to anything! I cycled through a very unhappy time of binging and restricting. Also, I had no self confidence. I cut out all friends. Distanced myself from family and the long term relationship I was in was terribly unhealthy and uninspiring.
In 2013 I Hit Rock Bottom
I was 210lbs, I was failing all of my classes, I spent most of my days in bed or on the couch stuffing my face with anything I considered to be "comfort food". In a regular week I would eat pizza, pasta, McDonalds, macaroni and cheese, chef boyardee, doughnuts, Indian buffet – the list could go on…
One day, I remember distinctly as a turning point in my life story. I wasn't just caving, I was going all out binge. As a result, I found myself sat on the couch with a large Pizza Hut stuffed crust double pepperoni, double cheese pizza on my lap. I had tried for an hour or so to talk myself out of ordering it but I gave in to yet another moment of weakness. And here I was, tears running down my cheeks (onto the pizza in my lap) while I continued to stuff my face until the whole thing was demolished. That is when I decided enough was enough.
Within the week I decided to make a drastic change. I could not live the rest of my life like this!
That unhealthy relationship I mentioned earlier ended in the most dramatic way imaginable. I mean, it made sense. Growth takes being uncomfortable.
I put all of my belongings in storage, booked a flight to Europe and took off. All in less than two weeks.
I travelled and enjoyed Europe for about 20 days. While I was there, I did a lot of soul searching and tried to make decisions about what was truly important to me and what I stood for as a human being. I set goals for myself and I began to see a light at the end of the dark tunnel I had been travelling in for so many years.
The New Beginnings
From Europe I booked a flight to Ontario and moved in to my grandmother's basement. I committed to making daily changes towards my health and made sure to tell anyone who would listen. In addition, I knew if I was going to succeed I needed some accountability. During the three months in Ottawa I lost 6 lbs and went from only being able to run one minute at a time to running 5km straight. Now, this might not sound like much to you reading this but it was a huge deal to me! It was the first time ever that I had been able to set a realistic health goal and stick to it long enough to see progress. 
After being away from BC for almost four months I figured I should head back home and start taking steps to get my life in order. I came back to Vancouver and started working for the family business. We opened a new produce store. I learned to love and appreciate all things: food, eating local, where our food comes from, the environment, variation in what we eat,  experimenting with food, and so much more. During this time I developed more of an interest in fitness and nutrition.
Developing Interest In Nutrition
 I started to research and learn everything I could about the topics.
In 2014 I started tracking macronutrients (protein, carbs and fats). I quickly realized that there can be freedom with food. We can eat everything we love and crave while still reaching out goals and living a healthy life! I dug deeper into the science of nutrition.
In 2017 I went back to school at SFU to study Health Science – public health, and nutrition. I took a ton of Biomedical physiology classes, including exercise program design and nutrition.
The more educated I became on these topics, the more I started to realize how much misinformation there was out there. I became frustrated with "fake news" and "pseudoscience" about nutrition and exercise.
Moreover, the more people I spoke to the more I realized that it wasn't just me who fell for the weight loss "fads" and "cults"
It was shocking to me how little people know about taking care of their bodies. Especially how simple and rewarding it can be.
I Know Truly and Deeply That If I Can Do It, Anyone Can Do It!
I am passionate about educating and motivating people to do everything in their power to make their lives the best they possible can. To take responsibility for themselves and stop making excuses.
Let's work together to change the way people think about health and fitness! Let's write a new chapter in your life story!
Thank You for Reading  this Significant Piece of My Life Story! 
Really, from the bottom of my heart! It means a lot to me that you took the time out of your day to read my life story.