It's that time of the year and the sun is finally out and it's starting to get warmer out. What does that mean for you and your fitness goals? Quite simply, it means that you have more outdoor activities that you can do!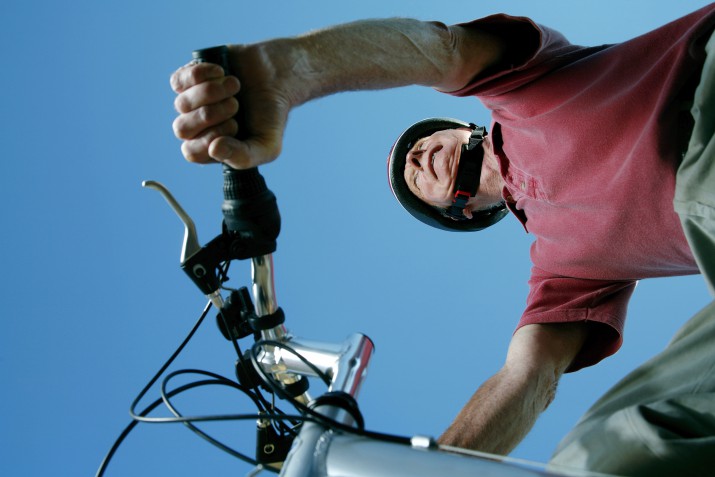 Let's do a breakdown of how to use the nice weather to your advantage!
Yard work is a great way to get some physical activity in.  
If you don't have time to go to the gym or go to the park you can do some yard work. It may not be the most challenging activity you do, but it's better than nothing! Laying those pavers that you bought years ago can get you a little bit of strength work in, too. Remember that every little bit helps. If you need to, you can forget about your fancy zero turn riding mower and use a push mower. You can even save the money and do the yard work yourself.
Lot's of outdoor activities you can do
Do you follow Crossfit's WOD at home with your own weights? Take them into the back yard and do the WOD there! You can get off that treadmill and run a trail or around the town. Go out and get a set of suspension straps (like the TRX straps) and hang them on a branch (make sure it's strong enough first) and do your workout there.
Anything you do inside you can take outside with a little bit of modification.
There are running groups all over the place you can join if you need the extra push to get your cardio in.  Heck, just head up to the local school's outdoor track and run laps or do bleacher runs. This will get you to a little extra conditioning. The list really is limitless.
Sign up for special events throughout the summer, too! There are so many road races (5k, 10k, half, and marathons) out there to do and most of them support a great cause!  If road races are too easy or you want to push your whole body you can do something like the Tough Mudder, Warrior Dash, Spartan Race, and so on. These outdoor activities are designed to test every aspect of your fitness. Strength, endurance, and mental will are just a few. Training for these require a little bit more than just a nice day and a pair of running shoes. In the end you will feel an overwhelming feeling of success along with the feeling of not having anything else in you to leave on the course.
An added benefit of being outside is the extra Vitamin D you get from the sun.  Just remember to do a proper warm-up and stretch along with a cool-down.