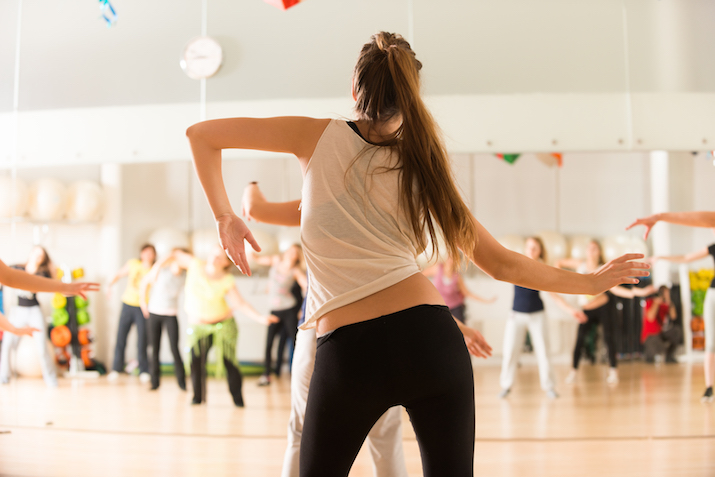 Have you ever wanted to do something new–like play a new sport, buy a new dress, take a new class, or travel to a new place–but told yourself to wait because you didn't have your ideal body type yet, or had not lost enough weight?
I've been there too, but now I say to myself, "Don't wait, just do it." Watch the video and see why I think life is too short to wait to follow your dreams and accomplish your goals.
I recently had a class participant ask to speak to me after class. She wanted to know how I got my training certifications, how long it took, and the different types. I gave her the information and afterwards she seemed pleased and stated that she wanted to teach group fitness. She said she loved working out and had already lost about 50lbs but still needed to lose more in order to teach. I told her that she does not need to lose weight to teach class, and that if she loves fitness then she should go ahead and get her certification.
I wanted her to understand that there is no perfect body type for teaching group fitness classes.
I explained that there are all types of classes that an instructor could teach: such as body sculpt, Pilates, yoga, aquatic fitness, senior fitness, fitness for kids, etc. I wanted her to understand that her body type does not dictate her level of expertise and enthusiasm for motivating her class participants. There are all different types of people with various body types that teach classes. Having a wide range of instructors with various body types also makes the participants feel more relaxed because they don't feel like they have to look a certain way in order to get in shape.
But eventually I got to a place where I realized there is no perfect body type, and I had to pursue my dreams while still working on my body.
This conversation got me to thinking about all the times I put off going after my dreams because I didn't think I had the ideal body yet.  I would tell myself, "I'll just wait until I lose xx amount of pounds." But eventually I got to a place where I realized there is no perfect body type, and I had to pursue my dreams while still working on my body. When I decided to compete in my first figure competition, I was not at the bodyweight that I wanted to be to get on stage. But I told myself that I was going to do it anyway, I picked a competition date and continued to work hard as that date approached. I lost 20lbs and gained a confidence in myself. From that moment I told myself, "Tiffiny. whatever it is you want, just do it."
Sometimes in life you have to just go for it and not allow any perceived obstacles to hold you back. Remember the fact that you are pursuing your goals, even during when things don't seem perfect. It builds your inner strength and you become an inspiration to help others pursue their goals.
Next Steps
Think of a time when you experienced a situation in which you were waiting in order to move forward.
Write down that situation and write what you would have done differently had you decided to just move forward.  Or if you are currently in that situation, write down how you are going to overcome any fears or perceived obstacles and move forward with your plans.
Let others in the community know they are not alone and they can "just do it" too!
If you're in a place where you feel like you need more one-on-one coaching, a fitness plan or eating regimen to create and maintain a healthy lifestyle, contact me on my
Trainerize website
.
Thanks so much for sharing your life with me, I hope you have a wonderful week!
Tiffiny