How often do you stretch? "Well, I don't stretch as often as I should" is the answer I continuously hear working with clients as a Health and Fitness Professional. Big question is, why aren't people stretching? "I don't have the time," "I don't know how to," "I don't see the benefit behind it."
When someone seeks any health and fitness advice who do they turn to? Us Health and Fitness Professionals.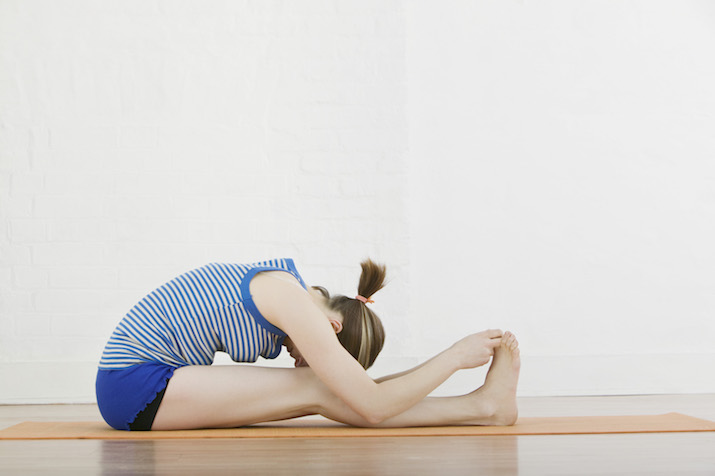 Why aren't people stretching?
There are many variables that can answer this question, but one I will get into further discussion would be education. We all know that educating our clients would be the most effective way of introducing or getting them ready to incorporate something new to their workout program.  How is that?" When studying the States of Change (which is elaborated in your NASM-CPT), precontemplators and contemplators need more information (education) before they are certain that stretching is beneficial for various reasons including increasing performance.
Creating certainty is important because in order for clients to believe the work they first must understand the works and follow by demonstrating the work.
Why we need to know?
Who doesn't want to move freely? Who wouldn't want to increase their performance through stretching? According to the American Council of Exercise "Over 75% of National Health Expenditures are attributed to treating chronic diseases."
To believe that 33% of those individuals are affected with knee pain. Our muscles are very good in retaining "tension," whether it's from stress, anxiety or even overuse of the muscle, this creates musculoskeletal imbalances which can contribute to joint discomfort and can lead to further injuries.
How can this change moving forward?
Education is the key to unlock opportunities and possibilities. Look for accredited programs who offer continuing education courses or live workshops. Such program that enhances your skills and knowledge in stretching, and teach the difference in the various type of stretches.
When you know how to distinguish each type of stretches, you are more educated as to which type of stretches you would recommend your clients to perform before and after your workout. Study the 7 Learning Styles, know which one suits you and what suits your clients.
A few sources to look into would include: National Academy of Sport Medicine (NASM), American Council of Exercise (ACE Fitness), IDEA FIT, and TRX; have been really helpful as well.