You've got your gym membership, training sessions or Crossfit box membership all set up, your gym bag packed and ready to go, but you're missing one thing: the right workout shoes.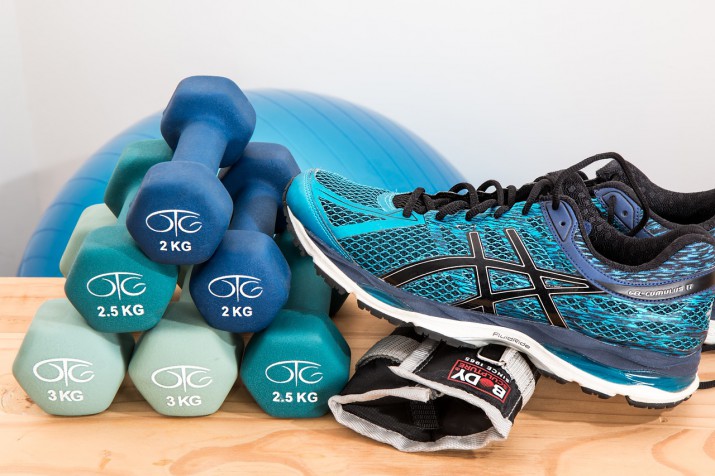 Choosing the right shoe for your fitness regimen can be confusing, because not all athletic shoes are created equal. Depending on if you're running, lifting weights, doing group exercise classes, or a combination of all of the above, you may need multiple pairs of shoes to best suit your activity.
 To first decipher what you need, ask yourself these questions:
Will I be doing a lot of running or cardio movement? Treadmill, outside jogging, cardio classes, etc.
Will I be lifting a lot of weight?
Will I be on rubber surfaces (i.e. basketball courts, racquetball courts, etc)
If you answered #1, then you need workout shoes for RUNNING
Running shoes provide ample support for the foot, and cushioning for the foot and ankle. They can also be customized to suit your needs if you have issues like plantar fasciitis, pronation, weak ankles, etc. A couple of solid brands to start with are Asics, Brooks, or Saucony. Check out THIS article from Runner's World to find their favorites for Spring 2017.
If you answered #2, then you need workout shoes for LIFTING
Lifting shoes include a couple of different options depending on what sort of weight you're lifting. If you're training regimen includes powerlifting or Crossfit, then you need a shoe with a slightly elevated heel and cushioning like the Adidas Weightlifting line.
The "drop" (or measurement between where your heel sits in the shoe and the floor) should be about 4-6mm to mimic a more natural or barefoot position. In most athletic shoes, it's about 8mm, and working in a slight elevation like that can create imbalanced movement patterns and restrict your progress.
If you're not a super powerlifter but still like to throw around some iron, then stick with a shoe that has a flat sole like a Converse Chuck Taylor or a New Balance Minimis. The flat sole allow the proprioceptors in your feet to adjust as necessary to create the correct movement patterns against the floor.
If you're doing a combination of cardio & resistance training, then you need CROSS TRAINER SHOES
It provides a flatter surface for the resistance training, but a good grip and cushioning for cardio. My favorites are the Nike Free line and the Asics Gel Trainers (hellooo waterbeds for your feet!).
As mentioned above, if you have a pretty intense workout program with a combination of all these factors, you may have multiple pairs of shoes! I own running for when I'm training or coaching clients and need the support, Chucks for my heavier strength training days, and cross trainers for hypertrophy or cardio workouts.
Be sure to invest and spend the money to get tried and true brands if you feel like you need it. You get what you pay for when it comes to shoes!