The holidays seem to be where we all gain a few extra pounds from all the festivities and feasts. Prevent weight gain and don't let this year's holidays ruin your health goal!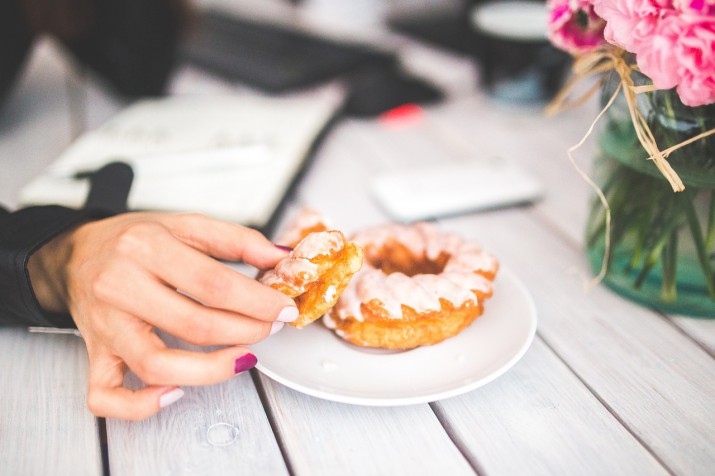 Use these 5 tips to prevent weight gain over the holidays:
1. A short workout in the morning can lead to huge benefits later in the day
I've looked all over for a simple/ workout for everyone to do, and I found it here.  On the day of your feast, perform this workout first thing in the morning to put your metabolism into overdrive for the rest of the day. A faster metabolism means calories burn at a faster rate. Find the workout here.
2. Having a high protein breakfast before your big feast can help prevent weight gain
When you eat a lot of protein, you tend to be fuller for longer, burn more calories, and even preventing muscle breakdown. Learn more about a high protein breakfast here.  You can also apply this technique to the actual meal, all you have to do is eat all the protein on your plate prior to the other foods.
3. Now you can't just show up empty handed right?
When it comes to bringing some food, why not go for a healthy alternative that no one would even realize. Try out some of these healthy pie recipes, my favorite is number 6. Get the list of recipes here.
4. Alright, you had your meal and I hope you enjoyed it cause you need to get back on track for your health goal.
After you had your fill of your favorite foods, its time to give away all the leftovers. If you have it in the house, you're going to be tempted to continue to eat it.
Get rid of the temptation and continue your health goal. You can click here to see other easy tips I didn't mention in the post. "Technically, you can save those leftovers and include them in your health plan if you know what you're doing. If you need help with your health plan then just let me know by clicking on this link and make sure to choose lifelong Nutrition Program."
5. Use these printable templates to plan each month
These templates will have you doing a different healthy habit each month. It's easy to follow and simple to add to your life. Get the templates here. And yes, I do know these are 2017, it doesn't mean you can't apply them to 2018 😉
If you enjoyed this post, I'd be very grateful if you'd help it spread by emailing it to a friend, or sharing it on Twitter or Facebook. Thank you!