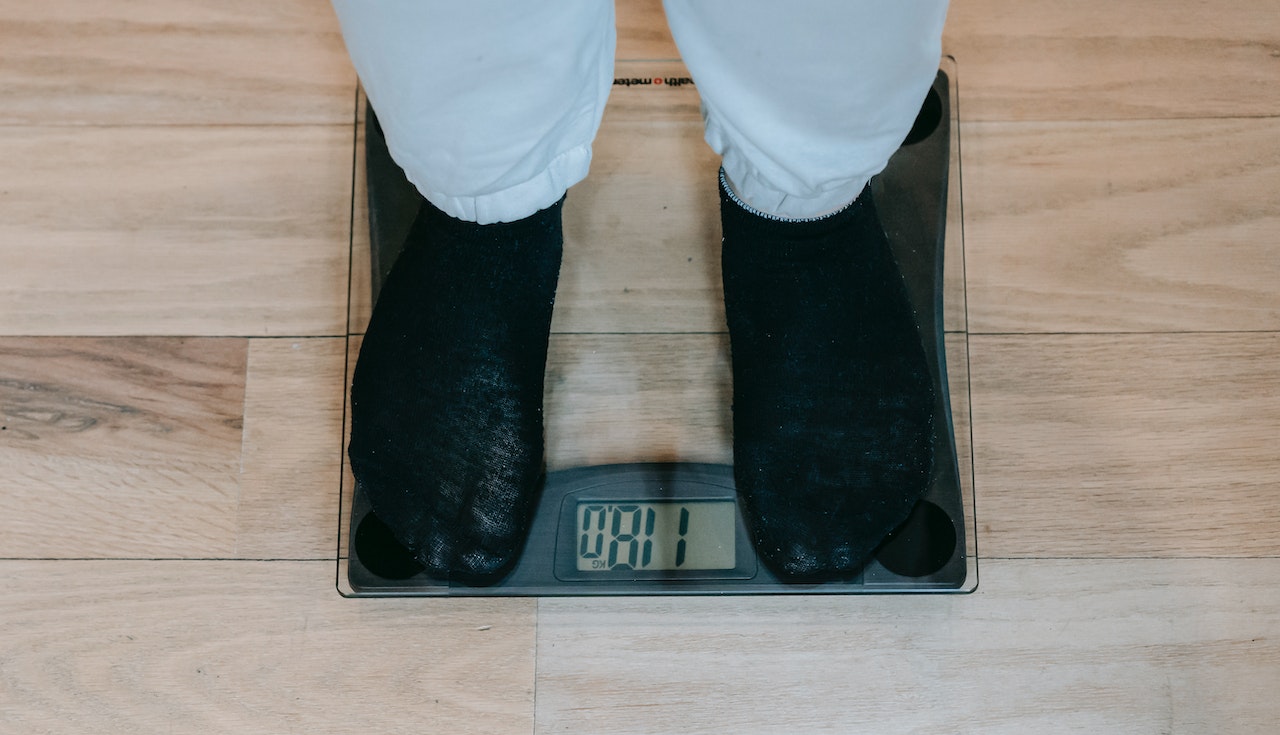 Are you feeling like you're putting in maximum effort to reduce body fat, but the scale weight isn't showing any progress? You've started your fitness journey, making healthier food choices and pushing yourself at the gym… Yet the desired results seem elusive.
This lack of progress can be frustrating and make you want to give up, but hold on for a moment! Many of my clients have experienced the same situation, and together, we have overcome it by addressing the following factors. And you can overcome it too.
Now, let's discuss some common mistakes I observe when it comes to fat loss.
1. Food amounts:
You've made strides in improving your dietary choices, but perhaps your portion sizes aren't as precise as you assume. When we estimate our portion sizes visually, we may believe we're getting close enough to the right amount. But this often leads to consuming more calories than intended and hindering our progress. Weighing your food is the most reliable method to have an exact understanding of what you're consuming. Some may consider this approach obsessive, but to me, it signifies consistency.
2. You've become relaxed/comfortable: 
Initially, our motivation is sky-high from the actions we've taken, and we go all out, pushing ourselves during training sessions and meticulously tracking our food intake. However, as time goes on, we may start to become more relaxed, postponing sessions, showing up but not giving it our all, forgetting to track small things like the cream in our coffee.
A week of this behaviour probably wont have much affect on your progress, but, it may lead to a snowball effect where everything else in your training slowly starts coming apart. If you feel your motivation and consistency slip from your fingers simply go back to basics – have your favourite high protein dinner, plan a simple but affect workout or incorporate some selfcare throughout the week to help refresh you for a new week.
3. Caloric output is not as high as caloric input:
It's possible that your caloric expenditure is insufficient. Don't underestimate the importance of achieving your step goals. Many of us have sedentary jobs that involve sitting in a chair or standing in one place all day. Incorporating some movement, such as taking a leisurely walk, can help alleviate stiffness and promote muscle recovery following a challenging workout while increasing your caloric output.
4. Restricting and binging:
Many of us have fallen into the trap of "saving" calories for the weekend or inadvertently undereating, believing that we're making progress. However, when the weekend arrives, we often find ourselves overeating out of hunger or the belief that we deserve those extra calories. It's important to strive for consistency in our eating habits throughout the entire week and avoid excessive indulgence on the weekends. This doesn't mean you need to restrict yourself excessively during the week, but rather make an effort to plan your meals and avoid making this common mistake.
5. Obsessing over the scales instead of focusing on other factors:
This is a topic that deeply resonates with me, and it's an area I prioritize when working with my clients. Avoid becoming fixated on the scales and resist the urge to weigh yourself excessively or multiple times a day. Frequently stepping on the scale can lead to feelings of demotivation and disappointment if we don't immediately see the drop we were hoping for.
Hormones, water intake, sodium levels, muscle mass etc all affect your overall scale weight. If we become obsessed with the scale we may think we are going backwards. While a scale is a good indicator of weight loss, it will never give us the full picture so try to push past what the scale says and focus on making your moves.
In summary, your progress in fat loss may be concealed by various other factors. Numerous variables, such as glycogen storage, fluid retention, stress levels, hormonal changes, and inflammation related to training, can significantly influence our scale weight. Even if you are losing body fat, it may not be immediately apparent on the scale due to these factors. To minimize the impact of these variables on your scale weight, aim for consistency in your hydration levels, meal timings, and macronutrient intake throughout the day.
However, it's important to remember that fluctuations in scale weight are a normal part of life. Success doesn't happen overnight. Give everything your best shot and if you're feeling frustrated with your fitness journey I'm always here to help.