Here are 11 tips on how to stay healthy during the silly season!
Seduced by the twinkling lights and celebratory spirit, it is hard to resist having a few extra drinks or just a little more on the plate at the many parties during the long summer months. Many of us easily put on up to five kilograms over the Christmas season, so here's some tips to follow to start the new year without the excess holiday baggage.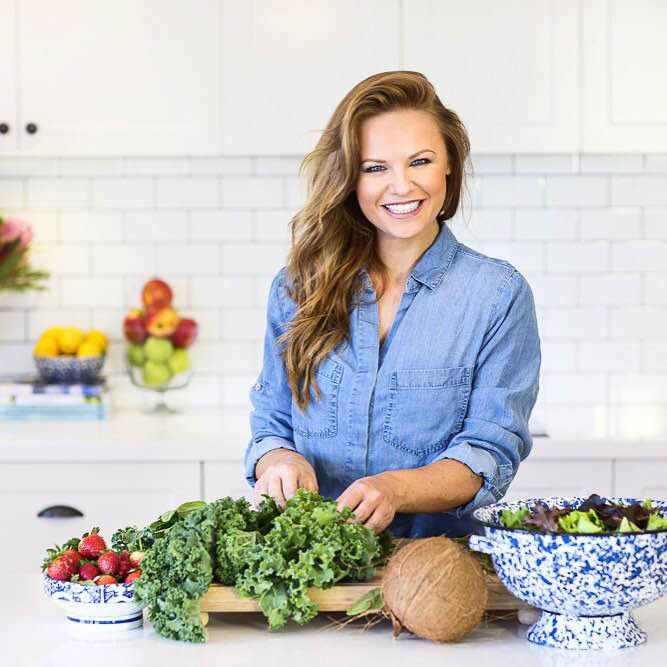 Have a hearty breakfast
Studies show that the bigger your breakfast, the fewer kilojoules you will consume during the rest of the day – and this rule counts double at Christmas with all the temptation around. A healthy yet filling breakfast that contains some wholegrain carbs plus protein in the form of eggs, low fat dairy or a protein shake will keep you full until lunchtime, stabilising your blood sugar and stopping you from picking at chocolates and and other indulgences during the morning.
Eat before you party
Heading to a party straight from work? Unless you eat beforehand, you won't be able to resist every canapé that comes your way. The trick is not to turn up starving, but to eat well before you get there. Choose something protein based that is light and healthy such as poached eggs, a protein shake or beans on toast before you go, and you'll find it much easier to exercise self-control.
Think before you drink
When you're at Christmas events where you know the alcohol will be flowing, try some simple strategies to slow down the rate you're drinking, so you guzzle less over the course of the evening. Good tricks include alternating your alcoholic drinks with sparkling water with fresh lime or lemon, drinking spritzers (wine diluted with soda) or starting the night with a refreshing booze-free low kJ mocktail. Alternating each alcoholic drink with water will also slash your kilojoule intake by half.
Ditch the high alcohol, high sugar cocktails
They might taste good, but those special cocktails can rack up the kilojoules in no time. Piña Colada's, Long Island Iced Tea and frozen Margaritas contain over 1000kJ, more than a Big Mac. It's easy to make a few changes if you still want to indulge but not blow out the kJ count. A single shot of white rum with unsweetened coconut water and a slice of pineapple is a good substitute for a Piña Colada. You can have a shot of vodka in a glass of black tea with slices of lemon, orange and lime, and instead of the Margaritas, a shot of tequila with half soda, half fruit juice with a squeeze of lime will dramatically cut the kilojoules.
Choose wisely
Many Christmas parties ask you to choose your meal choice in advance, and now is the time to choose sensible options that will help you manage your weight. Soup, baked or grilled fish, plus roast dinners without all the trimmings and fruit for dessert will all keep you on track.
Size is everything
Yes, it's Christmas, but that doesn't mean you've completely forgotten what a sensible portion size looks like on a normal dinner plate. An easy way to remember is: Pasta, rice and potatoes = a fist-sized portion, Protein = a palm-sized portion, High-fat foods eg cheese = a thumb-sized portion, Vegetables = as many as you like.
Drive, don't drink
Nominate yourself as designated driver for at least one festive night out – it doesn't have to spoil your fun. Not drinking will save loads of kilojoules, plus you'll eat fewer fattening snacks both at the party and on the way home after.
The power of protein
When your blood sugar is high you produce more of the hormone insulin, which encourages you to store fat. Eating more protein helps stabilise your blood sugar levels, reducing fat storage and keeping food cravings at bay. Seafood is an excellent source of low fat protein so opt for fish and shellfish instead of chicken or beef at festive meals.
Stay active, get outside
A big meal and a hot day combined with alcohol makes you feel like just lolling around. Plan around this by maintaining your exercise routine as much as possible, and try to fit in activities, such as swimming, a run on the beach or a game of sport before the party starts. Children are a great excuse to get some more exercise in by playing active games and sports with them when all the families come together. Just being a bit more active daily can help burn off the extra kilojoules and can be rolled all into the festive fun.
Plan around the binge
Planning your week will make it easier to make healthy food choices. If you know you're having a Christmas meal out one evening, make sure you have a healthy lunch of soup or salad during the day. Being realistic about the times when you know you're going to overindulge allows you to plan sensible food choices before and afterwards.
Rest and reset
We're blessed in Australia that our summer holiday period coincides with the end of the year, so it is the perfect time to take some time out to reflect on the year that has been, and start to think about plans and dreams for the one coming up. A few days or weeks at a retreat that is tailored to your precise needs and wishes by a travel concierge service such as Kudos Escapes can help with the reset process, especially if you are feeling stressed or haven't achieved your fitness goals for the year. It's never too late to change so a health and wellbeing retreat can help you start 2017 off on the right foot, and even help you plan an activity and wellbeing schedule for the year ahead.