I love this crazy, effective workout because it raises your heart rate, pushes you out of your comfort zone and builds stamina and strength.
All that is a recipe for RESULTS!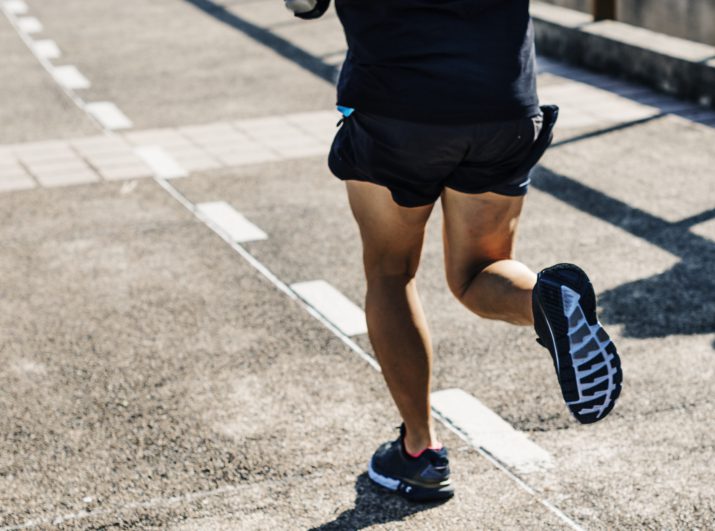 Crazy Effective Workout – That's why I'm a big fan of interval training
You push hard for a short period of time, then break. This rest allows enough recover so that you can push hard again. This start and stop format is metabolically demanding and hard for your body to adapt, too.
It's an incredible way to burn fat since this type of training releases adrenaline (one of the functions of adrenaline is to break down fat stores and burn them).  
Better results less time, that's a deal that's hard to refuse! 
By design the workouts are customized, because you'll train at a pace that's challenging for you. That means a novice athlete will get less work done than the intermediate or advanced athlete.  And that's okay, because you can do more work each time you perform the workout; Getting stronger, faster and more resilient each time you execute it.
20 minute shredder workout – 5 ROUNDS:
1 MINUTE ON/1 MINUTE OFF
1minute – AMRAP (As Many Reps as Possible) Thrusters
1 minute rest
1 minute sprint (Incline at 0%; Speed set as fast as you can manage for 1 minute)
1 minute rest
Track your speed and the total number of thrusters in 5 sets. Each time you perform this workout try to beat your last score. Feel free to post your score in the comments.
Remember to:
Warm up. For example, 2 rounds:  30 second a light jog followed by 10 thrusters with light weights.
Only do what you're comfortable with.
You can do dumbbells or barbell thrusters, depending on your fitness level. Challenge yourself, but you should be able to do at least 15 reps unbroken with the weight you choose.
Respect the speed of the treadmill.
Take breaks when you need too (as much as you need, but as little as possible).
Keep good form and control.
Have Fun!
I hope you'll consider me your own personal resource when it comes to your nutrition and your health in general. E-mail me and let's get started today!