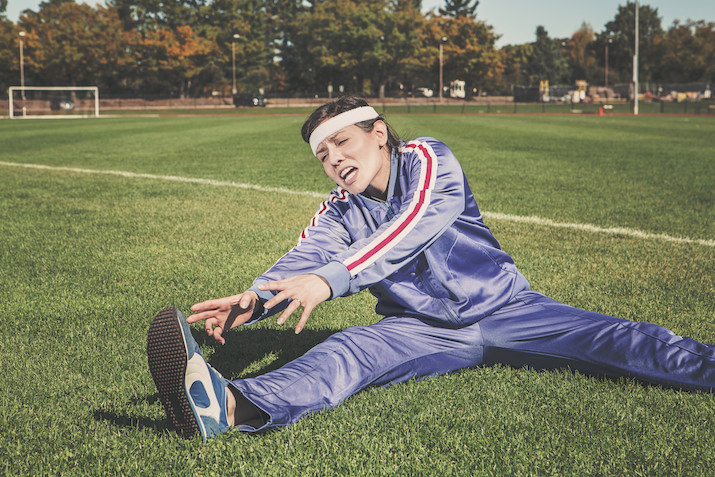 I have trained hundreds of people since I began my career. At the beginning of this year, I had over 5,100 training sessions since moving to California in 2009, and 2016 without question, has been my busiest year yet. I have many success stories, formed many great client-trainer relationships and changed many people's lives.
I will be the first person to tell you I am not perfect. Not even close. There are many coaches and trainers out there. Some are better, some are worse. However that's not the point. I can customize a program for almost anyone, regardless of prior exercise history, medical conditions or injuries.
I have a great referral team of power partners including a medical doctor, a chiropractor, a dietician and a physical therapist that can get almost anyone on track if medical clearance is needed. But even for clients with medical issues or injuries, I still implement corrective strategies to improve muscular dysfunctions, and refer them when their condition is beyond my scope of practice. Most clients that start my program enjoy the workouts and stick to it long enough to make an impact and a change. Although my success stories outweigh my unsuccessful stories, not all people who start training with me end up sticking with it long enough to see noticeable changes.
Here are 5 possible reasons why some people don't stick with their training:
1. At one point (the first year or two), I was way too lenient.
Over the past few years, I noticed that I had to change from being the "nice guy" trainer, to a more direct style who speaks upfront with everyone from day one. With a majority of my clients, they respond best this way. Being overly nice and friendly wasn't working. I reflected back when I was a team/squad leader in The 82nd Airborne Division in Iraq and Afghanistan. I train the majority of clients like new recruits in the Army. I am very specific, with clear objectives, and lead with consistency. This is in no way meant to disrespect any client, make them feel inferior, but it was clear that early on, my clients were not making as much progress because I was too lenient and let way too many things slide. People do not pay me to be friendly. I have become less "friendly", and more authoritative in nature which has made me a much more effective trainer. If I am too lenient, clients aren't as disciplined and they don't progress the way they should. They waste their money.
2. Not enough total workout time per week.
The clients who train with me only a couple days a week, that do not work out on their off days (days not training with me), and refuse to bring their food journals, have a high dropout rate because they rarely make progress. This is true especially for weight loss clients. It is extremely unlikely that a couple hours a week is enough training to make the adaptations and progress desired. I've had people tell me "We've worked out for three weeks (2 per week x 3 weeks = 6 total hours) and I haven't lost any weight." I reply, "You're probably still eating too much, you're not moving your ass enough, and you lack patience." A lot of clients who dropout have no patience, they're lazy, or a combination of the two. In general, dropping out of a fitness program is quite common.
3. They expect me to motivate them all the time without any self-motivation.
I agree that, as a trainer, a portion of my job is to motivate my clients. I am a firm believer that without intrinsic motivation (motivation that exists within the client rather than someone else), you won't last on a long-term exercise program. If your spouse is trying to motivate you to exercise, you probably won't last long. If a doctor says you must exercise, you probably will not stick to it. I know motivating my clients is important, but I think some clients become dependent on my motivation and it eventually dies down in the end. For motivation, all roads lead back to the individual, not the trainer. I see all kinds of exercise enthusiasts, with words of inspiration for their friends or clients which is great, but from my experience, this method won't keep someone motivated for long. You may get someone on board for a month or  two, maybe more, but without an internal desire, you are destined for dropping out.
4. They don't follow instructions.
I make this clear: My job = Gather Information, Design, Train, and Evaluate. Client's Job = Follow Instructions. That's it! Clients who don't follow my instructions are frustrated the majority of the time. Sometimes I wonder if clients are truly focused during the training sessions. I get frustrated when they can't follow clear instructions. I have had clients that think they know best, don't trust what I say, or are defiant to instruction by their own nature. They see a guy on steroids or a model on fat burning pills, with breast and butt implants and automatically want to do their work out. They are paying me for nothing. If the client can learn how to chill out, stay focused and follow my lead, rather than trying to chase down the latest and greatest Men's Fitness Magazine Workout, or the Organic Beet Root Soup Diet, chances are they will be more satisfied in the end.
5. They are frustrated with themselves.
Clients often do not know how to channel their emotions and act as if I am against them and their efforts towards becoming healthier. It is a hard profession to be in. People pay me to make their life in the short-term, more painful. Without desirable results, I can see where the frustration sets in, but you must learn patience for both short-term and long-term success. If you don't put in the required time and effort to make significant progression, you won't see much change, which leads to frustration, anger and resentment towards exercise, proper nutrition and a healthy lifestyle. The benefits of physical exercise can quickly become perishable without continual personal discipline.
I am not the only answer in the world to physical activity and being healthy. There are a lot of great exercise options for people out there with beneficial training programs; however, I am very confident in my training system and believe it can work for practically anyone who wants it to work.