I have been getting a lot of inquiries for QUICK AND EASY healthy go to weeknight dinners. This is one I made with my kids in about 30 min, and could have easily done on my own in 20 🙂  Caulirice is a fairly new thing in our household as I was dubious as to whether it would be accepted but it has been a big hit, especially when coupled with participation!!  I made this recipe with leftovers in mind but as you can see… there wasn't much left!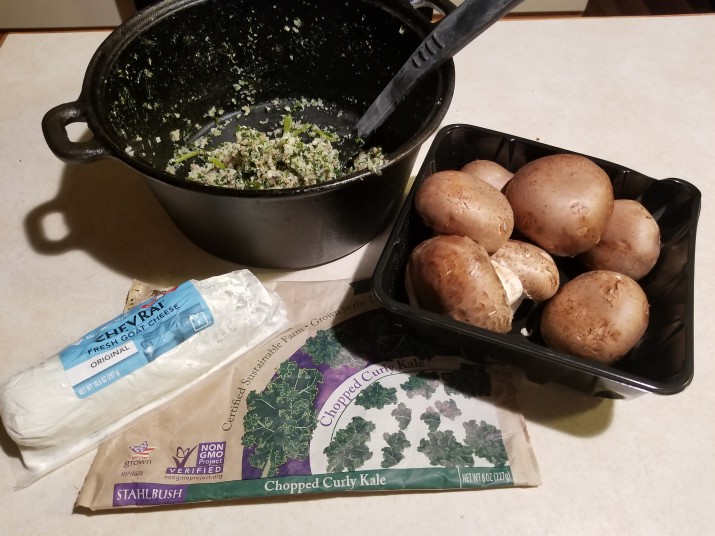 20 minute Mushroom Kale CauliRice:
1 head Cauliflower
2 Cups frozen Kale
1 med white onion
1 pound grass fed beef
2 cloves garlic
5-6 Baby Bella Mushrooms
Goat Cheese to taste
Directions:
Brown the ground beef in a skillet with the chopped onions and garlic. Drain the meat and transfer to a larger pot if necessary.
Add Kale and Mushrooms to the meat mixture.
Add a little olive oil if necessary and cook on med heat until mushrooms and kale are tender. Using a food processor grind the cauliflower into a rice like state.
Add the Cauliflower rice to the pot with the meat mixture.
Cover and cook on med heat until rice is tender.
Add goat cheese on top to taste.