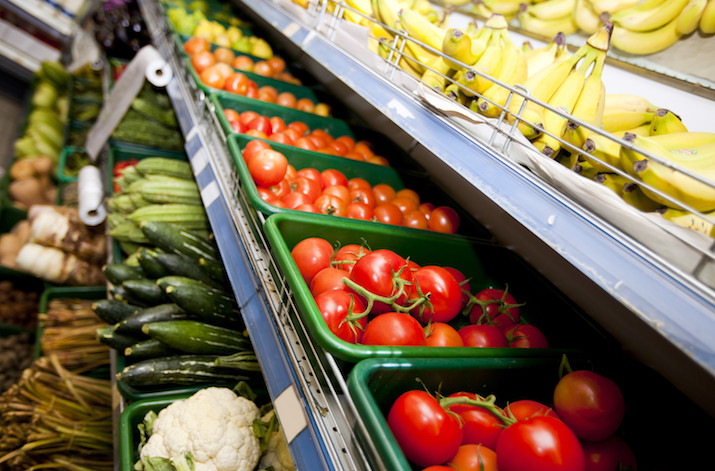 When it comes to fitness and achieving your goals, whether it is to lose fat, gain muscle, or obtain your ideal physique–a lot of emphases has to be placed on nutrition.
During your struggles to obtain knowledge on nutrition, you have probably stumbled across the phrases "Abs are built in the kitchen", "you are what you eat" and all the rest. While as cliché as it may sound it is all TRUE. A lot of fitness experts and enthusiast will say that to achieve optimum results i.e. 100%. A ratio of 90:10 is distributed through 10% of the work done in the gym through your workouts and the other 90% is done outside of the gym with NUTRITION playing a major role. While other factors like sleep and rest are important as well.
In this personalized nutrition information guide, you will:
Understand the basics of nutrition: WHAT ARE MACRONUTRIENTS?
Receive a complete guide and plan to workout nutrition
Get the ins and outs of smart supplementation
Let's get started:
What are Macronutrients?
Macronutrients are substances required in large amounts used for energy, growth, and bodily functions by organisms. There are three macronutrients required by humans: CARBOHYDRATES (sugar), LIPIDS (fats), and PROTEINS. Each of these macronutrients provides energy in the form of calories.
What is a Calorie?
The energy needed to raise the temperature of 1 kilogram of water through 1 °C, and often used to measure the energy value of foods.
For example:
In carbohydrates, there are 4 calories per gram
In proteins, there are 4 calories per gram
And in fats, there are 9 calories per gram
This means that if you look at a food label and it lists 10 grams of carbohydrates, 0 grams of protein, and 0 grams of fat, that food would contain 40 calories.
Now you know what macronutrients are, that your body needs them in the right proportion to attain your goals. Ready to change how you eat? I'm not here to tell you to get on a life-changing diet plan system that represents an 180-degree shift from how you currently eat. I am here to teach you the skill of "AWARE EATING".
Aware Eating
It's knowing what your food is made of, and using that information to eat better. One of the best ways to do this is by tracking your macronutrients as well as your total daily calorie consumption.
There are certain ways to track your macronutrients, but I would recommend:
STEP 1: MEASURE YOUR FOOD INTAKE
Believe me, when I say this, it doesn't take much time and effort to get into the habit of measuring your food. In a couple weeks, you will be able to eyeball amounts of foods. To start measuring all we need is a food scale a set of measuring cups and a calorie counting book or a dairy to keeping records.
STEP 2: RECORD
You need to know what your meals are worth in terms of macronutrients. I recommend we stick to the major nutrients like carbs, protein, and fats, and once your calculate your macros using the guide above, knowing the calories for every gram of carbs, protein, and fats, we can determine the total number of calories in our foods and record to help us keep track of them. Using a dairy would be a great way to keep track, "there is magic in writing something down" and also apps like MyFitnessPal is great too (which is what I use to track my macros).
STEP 3: BREAK IT DOWN
Now we are confident with measuring our macros and taking records of the foods we consume on a daily basis, it's time to determine what our nutritional breakdown will look like going forward, and how the macronutrients in your individual meals will support it.
This is where the topic of energy balance comes in. Calories in and Calories out, Total Daily Energy Expenditure (TDEE), Basal Metabolic Rate (BMR) and more would come into play, and the calculations and numbers matter. (This part would be revealed to you after you have signed on as a client).
Nutrition for being fit is part science and part art and the GOAL is to strike a balance between the two. "Half the battle is making it to the gym and being consistent, the other half is having a good healthy diet in check" this will help you sculpt the body you want, no matter what your goal is.
Lastly, although calculating your macros are important and I GENUINELY recommend to anyone who is trying to make a change in their life in terms of fitness to do this. Do not go crazy with calculations, don't freak out either if your macros aren't met for a day, either it is below or above your target goal. The main thing to understand is CONSISTENCY, DEDICATION, and PASSION. We get what we give in life guys, work hard and stay true to your plan, enjoy the journey and the results will speak for itself. This is your time to become a better you, to live the life you have always wanted with confidence.
BECOME YOUR BEST SELF.
COMPLETE GUIDE TO WORKOUT NUTRITION
In this section, I will be discussing nutrition in a different way. Earlier we talked about macronutrients and how they are the staple in our diets. And in every food we consume, be it solid or liquid, they are all combined with these macronutrients in various proportions. Eating the right kinds in the right proportion is what gets us the results.
In this section you will understand:
Nutrition before you workout
Nutrition during your workout
Nutrition after your workout
Let's get started:
NUTRITION BEFORE YOUR WORKOUT
When it comes to maximizing your efforts in the gym and getting the most from your workouts and training at your peak, quality fuel is critical. And how do we get this fuel? From CARBOHYDRATES.
Carbohydrates are our body's preferred fuel source, not that we can't get energy from fats and protein, but you need to fuel from carbs so your body can train at its best, and maximize your pump effect. Carbohydrates are our body's source of glucose. We need glucose in high amounts prior to our workouts to keep sugar levels up and glycogen levels full. Also fueling with carbs prevents anti-catabolic effect (this is when our body taps into the proteins in our muscle for extra energy). Reducing muscle mass and all our efforts poured down into the drain.
Note: glycogen stores drop as we exercise our body because this is what our body converts into energy.
With this been said, I advise at LEAST two meals under the belt before training, with either one including a form of complex carbohydrates.
Complex carbs are slower digesting food source that helps with the production of glucose which is converted into energy and then distributed through to body throughout the day. Examples: rice, sweet potatoes, and pasta.
Fast absorbing protein like whey protein prior to training will elicit better results. This most likely due to the ANTI-CATABOLIC and ANABOLIC signaling effects of branched-chain amino acids (BCAAs) present in whey protein.
ANTI-CATABOLIC: your body has a natural process whereby it catabolizes or tears down muscle tissue to get the amino acids in the muscle protein. Anti–catabolic supplements (whey protein or BCAA) prevent or minimize the breakdown of hard-earned muscle.
The ANABOLIC EFFECT: is when we stimulate protein synthesis, in this state muscle growth, and insulin production is maximized.
NUTRITION DURING YOUR WORKOUT
Most people don't train hard enough per session to need additional fuel while they train, especially after they have hit their pre-workout nutrition needs. But for people looking to get some extra fuel and energy for their workouts, this is where you will need to be sipping on some branched chain amino acids in between sets of weightlifting or during cardio. BCAA's provide some protection from catabolism and helps to improve protein synthesis for better muscle growth.
NUTRITION AFTER YOUR WORKOUT
This part is very crucial because after all the work done in the gym, what we do from here on will contribute to the results we will have and the changes in our bodies.
Protein is an essential nutrient for tissue growth and repair since our body is continuously breaking down proteins, our diet must provide sufficient quantities. A post workout protein is almost universally helpful to kick-start muscle repair, recovery, and growth. WHEY PROTEIN is essentially popular because it's rich in BCAA's, it digests quickly, is highly bio-available, and has a perfect protein Digestibility Corrected Amino Acid score.
FOOD LIST
| | | |
| --- | --- | --- |
| FATS | CARBOHYDRATES | PROTEIN |
| Peanut butter | White rice | Chicken breast |
| Almonds | Brown rice | Whole eggs |
| Olive oil | Pasta | Egg whites |
| Walnuts | Dry Oats | Turkey bacon |
| Avocado | Sweet Potatoes | Tilapia fillet |
| Macadamia nut oil | Whole wheat bread | Steak |
| Cashews | Beans | Cod fillet |
| Almond butter | Quinoa | Salmon |
| Coconut oil | White Potatoes | 93% lean Ground turkey |
| Cheese | Corn | 93% lean Ground beef |
| Dark Chocolate | Peas | Low fat cottage cheese |
| Chia seeds | Rice cakes | Pork chops |
| Flax seeds | Squash | Tofu |
Furthermore, I will show an illustrated example of what a sample meal plan diet would consist of depending on what our goals are. In this session, I will be using my calculation and numbers of what total daily energy expenditure (TDEE) consist of and my macronutrient portion size for my meals on a daily basis (counting macros). Two examples would be made:
For building muscle (bulking cycle)
For losing fat (Shredding cycle )
Firstly to build muscle, we have to EAT BIG, LIFT BIG, TO GET BIG. Our body would require extra calories beyond our TDEE (which is the amount of energy in calories your body expends on a daily basis without exercise or any strenuous activity). Which is referred to as a caloric surplus;
My Total Daily Energy Expenditure = 3200 Calories
If I want to build more muscle and get even bigger, I would be increasing this number to fuel my body with the extra energy required to go through my workouts and pack on more quality muscle.
GOAL CALORIE = 3500 Calories – 3700 Calories
MACRONUTIRENT
AMOUNT OF CALORIES
Protein: 180 grams – 230 grams

Carbs:   425 grams – 490 grams

Fat:         90 grams – 120 grams   

 

720 – 920

1700 – 1960

810 – 1080

Total
3230 – 3960
Note: these numbers are in ranges to give a target minimum and maximum in order not to stress out on hitting a set number on a daily basis.
Secondly, to lose weight, I need to be in a caloric deficit. This means eating fewer calories than my daily TDEE. This will help restrict fat gains and promote weight loss.
My Total Daily Energy Expenditure = 3200 Calories
GOAL CALORIE = 2500 Calories – 2700 Calories
MACRONUTIRENT
AMOUNT OF CALORIES
Protein:         180 grams –  230 grams

Carbs:          225 grams – 290 grams

Fat:                70 grams – 100 grams   

 

720 – 920

900 – 1160

630 – 900

Total
2250 – 2980
SAMPLE DIET PLAN 1 (BULKING DIET)
MEAL PLAN 3230 – 3960 Calories                      
BREAKFAST
PROTEIN (g)
CARBOHYDRATES (g)
FAT (g)
CALORIES
5 EGG WHITES
18
0
0
72
1 WHOLE EGG
6
0
5
69
1 CUP UNCOOKED OATS
12
54
6
318
2 SLICES WHEAT BREAD
7
28
2
158
1 TBSP. PEANUT/ALMOND BUTTER
4
4
8
105
8 -10 CUT STRAWBERRIES
0
10
0
40
TOTAL
47
96
21
760
POST-WORKOUT
PROTEIN (g)
CARBOHYDRATES (g)
FAT (g)
CALORIES
2 SCOOPS WHEY PROTEIN
50
6
1.5
250
1 APPLE
0
25
1
100
TOTAL
50
31
2.5
347
LUNCH
PROTEIN (g)
CARBOHYDRATES (g)
FAT (g)
CALORIES
5 OZ. CHICKEN
43
0
5
217
7 OZ. SWEET POTATO
4
41
0
180
1 BANANA
1.3
27
0.4
105
2 CUPS BROCOLLI
5
12
1
77
1 TPS. OLIVE OIL
0
0
14
126
TOTAL
53.3
80
20.4
717
SNACK
PROTEIN (g)
CARBOHYDRATES (g)
FAT (g)
CALORIES
1 CUP ALMONDS
20
20
45
565
DINNER
PROTEIN (g)
CARBOHYDRATES (g)
FAT (g)
CALORIES
2 TILAPIA FILLET
46
0
5
229
2 CUPS COOKED BROWN RICE
10
90
3
427
3 CUP SPINACH/MIXED GREENS
3
3
0
21
1 TPS. OLIVE OIL
0
0
14
126
½ AVOCADO
2
8
15
160
TOTAL
61
101
37
981
TOTAL DAILY CALORIC INTAKE
PROTEIN (g)
CARBOHYDRATES (g)
FAT (g)
CALORIES
DAILY TOTAL
231.3
328
125.4
3365
SAMPLE DIET PLAN 2 (SHREDDING DIET)
MEAL PLAN 2500 – 2600 Calories
BREAKFAST
PROTEIN (g)
CARBOHYDRATES (g)
FAT (g)
CALORIES
5 EGG WHITES
18
0
0
72
1 WHOLE EGG
6
0
5
69
1 CUP UNCOOKED OATS
12
54
6
318
1 SLICES WHEAT BREAD
3.5
14
1
79
1 TBSP PEANUT/ALMOND BUTTER
4
4
8
105
8 -10 CUT STRAWBERRIES
0
10
0
40
TOTAL
43.5
82
20
682
POST-WORKOUT
PROTEIN (g)
CARBOHYDRATES (g)
FAT (g)
CALORIES
2 SCOOPS PROTEIN SHAKE
50
6
1.5
250
1 APPLE
0
25
1
100
TOTAL
50
31
2.5
347
LUNCH
PROTEIN (g)
CARBOHYDRATES (g)
FAT (g)
CALORIES
5 OZ CHICKEN
43
0
5
217
7 OZ SWEET POTATO
4
41
0
180
2 CUP BROCOLLI
5
12
1
77
1 TPS OLIVE OIL
0
0
14
126
TOTAL
52
53
20
600
DINNER
PROTEIN (g)
CARBOHYDRATES (g)
FAT (g)
CALORIES
2 TILAPIA FILLET
46
0
5
229
 CUP COOKED BROWN RICE
10
90
3
427
3 CUP SPINACH/MIXED GREENS
3
3
0
21
1 TPS OLIVE OIL
0
0
14
126
½ AVOCADO
2
8
15
160
TOTAL
61
101
37
981
PROTEIN (g)
CARBOHYDRATES (g)
FAT (g)
CALORIES
DAILY TOTAL
206
267
79.5
2607.5
Note: These are sample meal plans and are not required for you depending on what your goals may be. A customized and tailored approach would be followed a personal meal plan diet, with food recipes to follow.
SMART SUPPLEMENTATION
In the fitness world, supplements are the most pushed/marketed topics out there. A high percentage of people starting a fitness journey will go online and google muscle building supplements or fat burning supplements. Then the internet will search for numerous amounts of items which the company that makes the product will swear by that works instantly. The secret is that there is no magic pill out there. The way supplements are portrayed in the industry is all to make profits. Honestly, supplements are really just what the name implies, supplementation to your overall diets of whole foods. They are meant to supply that bit of extra nutrients, minerals or vitamins that your body would need to be at its optimal health, condition, and performance.
So what supplements are good and required to help supply your nutrients to make sure that you are hitting your macronutrient intake?
WHEY PROTEIN – fast absorbing protein, promotes protein synthesis
MULTI- VITAMIN – supports healthy immune system, promotes metabolism efficiency and supports bone and tissue health
FISH OILS – promotes overall health and wellness and immune function. Support heart, brain, vision and joint health.
BCAA's – prevents anti-catabolism i.e. muscle protein breakdown.
These are my four basic supplements that I would recommend to any beginner who has the funds to acquire supplements. There are tons and tons of other supplements out there in the industry, some that I have personally tried like pre-workout supplements, creatine, L-glutamine, ZMA (which I am using at the moment).
The further you go into your fitness journey, the more I encourage you guys to do your own research, know your body and determine for yourselves what supplements you require to support your goals, and perform better at the gym. Don't start from the get go searching for supplements, start with understanding your energy balance first: calories in and calories out, your Total daily energy expenditure (TDEE) and your Basal metabolic rate (BMR). Understand what macronutrients are and how to incorporate those into your diets with the right proportions, get tons of vegetables of a different color (green, red, yellow…etc.), to get in your MICRONUTRIENTS, i.e. your vitamins and minerals and drink tons of water on a daily basis.  Before then you can venture out in taking supplements to help maximize your efforts.
As a friendly piece of advice, start out with the four supplements listed above, before trying other things. The truth is if you are eating healthy, and making good food choices, the nutrients needed to give your body the energy it needs to perform at the gym, perform everyday tasks and become your best self will be supplied in ample quantity.