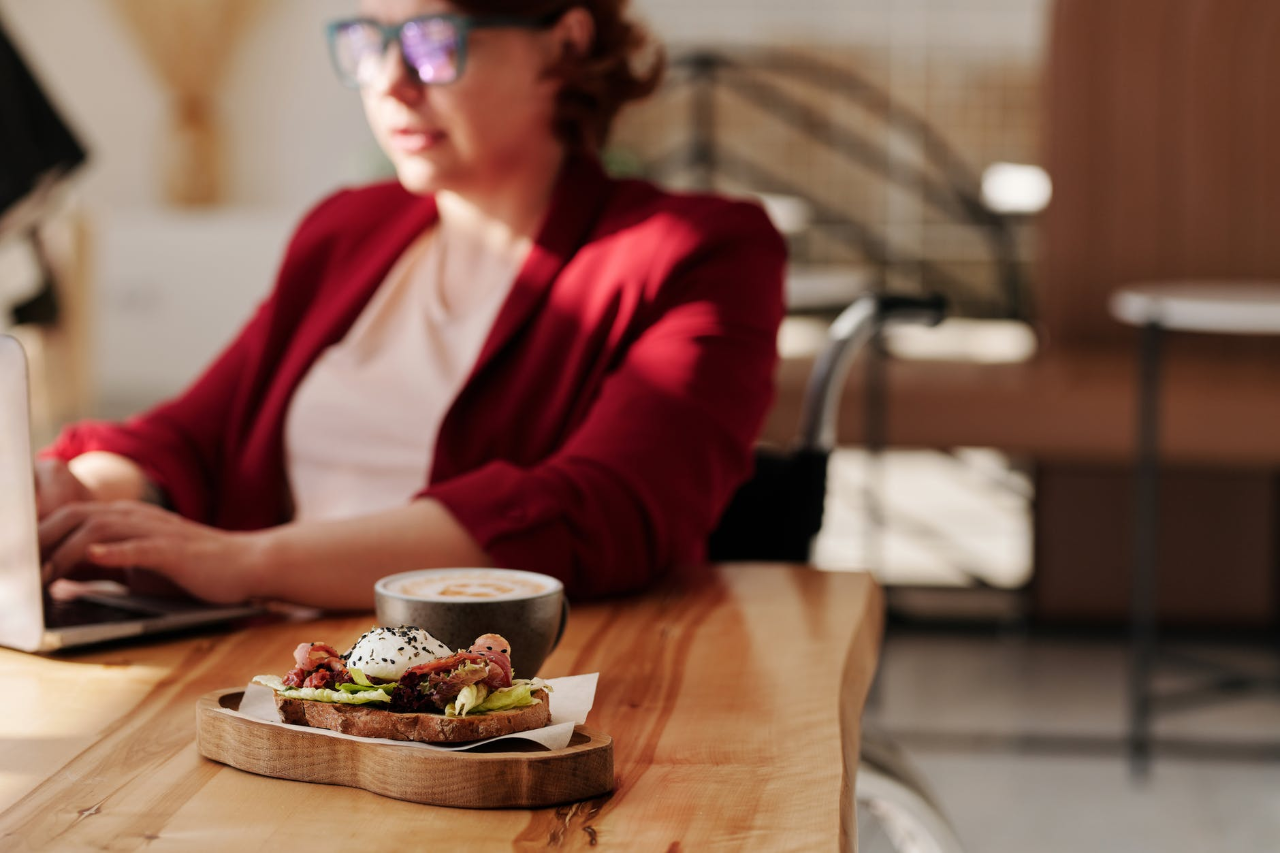 Too busy to eat? One of the most common reasons for eating out and making poor food choices is time poorness. Modern-day life is pretty hectic and between working a full day and taking the kids to sports, finding time to cook can be tricky.
However, with a little bit of planning and preparation, you can develop a routine that will ensure you are eating wholesome, home-cooked food as often as possible.
Unless you have reliable time each day for meal preparation or a partner who usually does this for you, then these preparation tips are absolutely key to consistently eating well:
1. Pick a day of the week when you have a few hours available.
This is Sunday for most people but pick the day that suits you best.
2. Take an inventory of your fridge/freezer/pantry and make a list of the staple items you are missing.
It's also efficient to do a little fridge clean out as you go if required.
3. Get your diary out and check for days that are going to be especially hectic.
Write a meal plan for the week keeping your schedule in mind. (Don't plan for a roast lamb with all the trimmings when you have a 12-hour workday!) Cover your breakfast, lunch, dinner, and snacks. You can be quite general about this, for example, Monday night: Chicken and veg, Tuesday night: a beef meal, Wednesday night: fish. Or you can get more specific and check out our recipes for some extra inspiration.
4. Once you've finished your list, hit the market.
5. When you get home, wash all your fruit and veg and pre-chop any vegetables and salads that you will need over the next 3-4 days.
Store them in airtight containers in the fridge. Whilst some may argue that some nutrients are lost using this method, it is a far better solution than grabbing a take away on the run.
6. Whilst the vegetables are being prepared, have some protein cooking for your lunches.
If you buy your meat from a butcher, ask them to cut it as you require it. Bonus time saver! You can steam, roast or grill chicken, lamb, beef, etc. then portion them out into lunch boxes. Add in your pre-cut salads/vegetables, carbohydrate source (such as rice, quinoa or sweet potato) and you have lunches ready to pack each morning.
7. This is also a great time to cook up large batches of soups and stews for dinners which can be frozen and defrosted when needed.
8. For smoothies, use small freezer bags and portion out the ingredients (except the milk).
Most smoothie ingredients will freeze well, then you simply place them into the blender with the milk and blend well.
At first, it might seem like a lot of work for one day, but it will be worth it when you notice just how much time and money you are saving during the week. Not to mention the added benefits to your health!
So next time you sleep in, have to work late or work through lunch its ok because you have planned for the unplanned.