I don't know about you, but nutritional self control is not a strength of mine. It's so appealing to read menus and see foods that you would never cook at home. I am one of those people who meal preps every Sunday for the week ahead, so eating out feels like such a luxury because I don't have to cook or clean up after!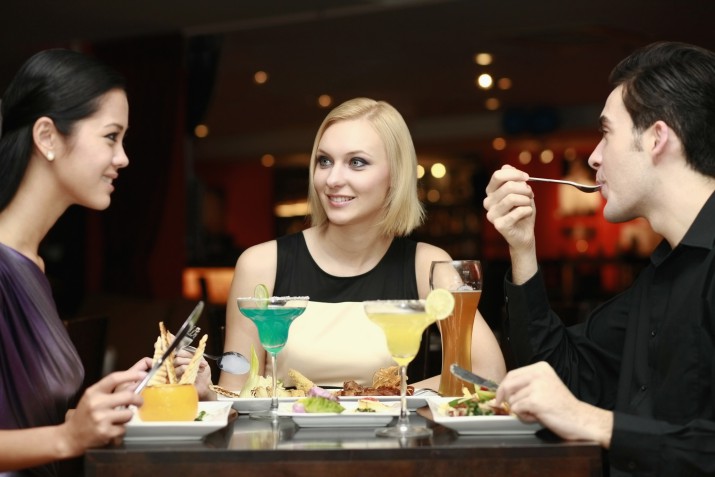 I'm going to share some of the things that help me best stay on track with my nutrition plan when I'm eating out at restaurants:
When discussing restaurant choices with friends or family, give at least three suggestions that fit the budget of every one attending, and give a wide range of options to include healthy choices as well as options for someone with intolerances or other preferences… never let someone else choose the restaurant!
Always have a plan. Look up the menu for the restaurant online or even give them a call a few days in advance to ask if they have nutrition information available at the restaurant for each of their items. Pick one or two items in advance that sound good and fit your goals. DO NOT browse the menu when you are hungry! This leads to choosing what sounds the best but isn't necessarily the best for you and your nutritional goals.
Never be afraid to substitute. I know most of us feel guilty being that person who adds or alters fifteen things from their meal item, but oh well! Be picky. It's your body and your health.
Eating healthy at a restaurant does not mean you have to eat a salad. Of course it can, because ordering a salad and adding a protein to it can be very filling and rewarding depending on the restaurants portion size. Think outside of the box! When I am at a restaurant or glancing at the menu ahead of time, I look at all of the meal items in terms of their content, i.e. proteins, fats, and carbohydrates. Ideally for me, my item of choice will include plenty of protein, vegetables, and a desirable third(ish) addition that will allow me to be flexible without sacrificing any hard work.

Examples: chicken breast with roasted vegetables and quinoa risotto; sirloin with grilled asparagus and mashed potatoes; a turkey burger with cheese, lettuce, avocado, a fried egg, no bun, and a side salad with dressing on the side, a chicken Caesar salad with no croutons and dressing on the side, chicken or pork tacos with lettuce, corn tortillas, no rice or beans, and cheese on the side to add yourself.

Alcohol. Limit it… avoid it if you can. Alcohol is a major contributor to hidden extra calories that sneak up on you. If you plan to have a drink, tell yourself you only get one. Choose a light beer, skinny margarita, or a vodka soda. Anything that is small and light.
Eating out should not be forbidden but it should also not be a cheat meal free for all. Learn to make healthy choices while still enjoying your time out of the house and with your chosen company. You can do it!