My responsibility as a trainer is to make sure I understand my client's needs prior to making recommendations. Here's how I'm getting to know my client!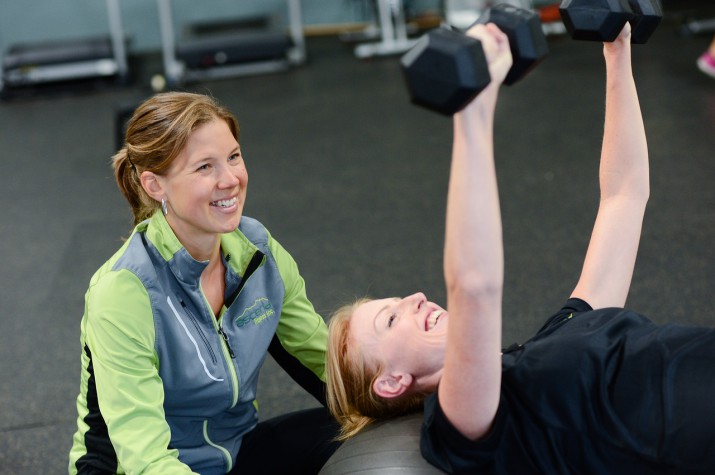 Getting To Know My Client
Establishing myself as a professional is key to become a successful personal trainer, by asking detailed questions. Finding out things like who they are and what they like to do. Asking about their family and marital status to show them I'm willing to build a professional relationship with them.
Another important thing to know is their schedule. If they work, then what are their hours so I can create a plan around their schedule. How active are they will be key as well. That will let me know if I need to start them at a beginner, intermediate or advance level. Once I understand my clients need I can construct the right plan for them.
Once all of these are established, I can work on building a rapport with the client by gaining their confidence. Building a rapport allows me to get to know my clients interest to create a bond which can improve my effectiveness as a trainer. Finding out about their interest, what are their hobbies. Do they like working out at the gym or at home, do they like outdoors. What types of food are they allergic to. By knowing these details, it allows me to build a plan that requires gym workouts or if I need to supply equipment to bring with him. As it relates to food allergies, while I'm constructing a meal plan for them, I will know if I need to leave off certain food and ingredients. Knowing my craft is the best way to build trust with my clients, having my clients doubt me and my craft will not allow me to be successful. My clients will know that I'm sincere with helping with their goals, it's all about integrity. My integrity will show my professionalism.
For most people becoming fit is a lifestyle change and it impacts people differently.
As a trainer, my job is to always be enthusiastic. My client could be nervous about starting their new lifestyle, if I continue to show enthusiasm it shows my client that I care about their success. I will always remain professional no matter what. My next steps would be to gather data starting from day one, gathering things like their health status, their progress and goals. Once I've established a great rapport with my client and they trust, it will be time to do some orienting. The purpose of orientation is so that my client understands their options and learning which exercises they like and can do. That's part of knowing what's best for your client, the stage known as "Feeling the Water Before Jumping In". I like the sound of that, it's like saying practice what you preach. The last stage of the drawing-in phase is where your client should know their goals, options and most importantly what are they looking to accomplish.
I will begin my client with cardio activities for about 15 minutes to jump start her work out and get a good heart rate up. Followed up by resistance and strength training to help her build muscle and tone her body. My client will also be on a meal plan that includes her drinking a gallon of water per day. Her meal plan will consist of her eating 4 – 6 small meals per day. That contains healthy protein, vegetable's and a healthy carb. With strict restrictions, not to consume fruit for late night snacks.
FitCakes Fitness