You don't have to be a fitness coach with a 600 square foot boutique gym in your house to get into the best shape of your life. 
Give me a few minutes of your time to explain.
If you are like a lot of people, you really do want to get into great shape.  You want to lose the "dad" or "mom" body and find the lean physique you had when you were younger.  So many would-be exercisers reminisce about their "younger body" and want it back so badly they can almost taste it.
So what is stopping them?  Frequently, it is one or more of these excuses:
High cost of gym memberships
Can't find the time to get to the gym
Don't like standing in line to wait for equipment
Classes they like aren't at convenient times
Feel self-conscious working out in front of other people
Have small children and finding sitters to go to the gym is a hassle
….and the list goes on, but you get the idea.
If you are one of the many, many people that can identify with the list above, read on for the solution.
I was one of those people. I was working full-time at my career as a paramedic, which kept me on shift for 48 hours at a time. When I wasn't working shift on the ambulance, I was a volunteer at two local fire departments and my wife and I had our two small (at the time) children at home. Don't get me wrong, I loved being busy and spending time with my kiddos was top priority, but it was next to impossible to get to the gym.
I started off small. I still had a Weider weight bench and some cement-filled plastic weights I got when I was in high school. I also had a small corner of space in the garage that I was able to use. I slowly, over the years, upgraded my equipment and kept building my gym as my needs evolved. Now, I understand my current "home gym" is a bit extreme, but the basic elements I am going to talk about are still in there and I use them every day.
How to Create a Home Gym on a Budget
Let me ask you this, do you have an 8×8 foot piece of floor and about $100 that you can work with? If you do, then you are off to the races. The equipment suggested below is easy to store, if you can't leave it out in the open.
Exercise Mats: $20-$50
There are several type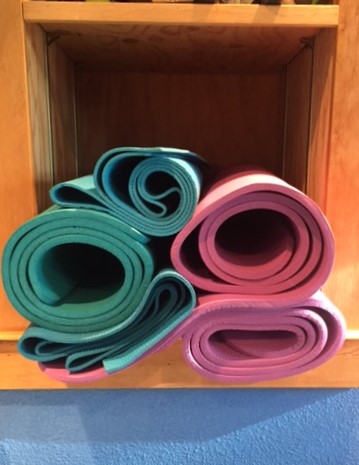 s of mat to choose from. Yoga mats are the thinner mat that have more gripping ability that allows poses to be held without your hands and feet slipping. The thicker mats are best for Pilates, abdominal exercises and other activities that require more cushion for your spine.
The higher quality the mat, the higher the price.
Physioball: $25-$40
These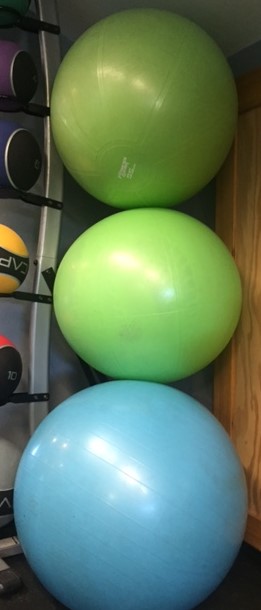 giant balls are also sometimes called "body balls" or "exercise balls". They come in different sizes based on the height of the person exercising with them. When you purchase one, be sure to check the sizing chart and get the right size for you in order to perform exercises with proper form.
Higher priced balls are thicker and will usually be "burst proof".
Resistance Bands: $10-$15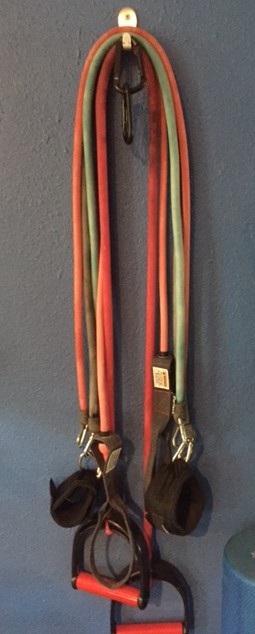 These are essentially giant rubber bands that come in different levels of resistance, which is indicated by their color. Depending on the style you select, you will have fixed handles or the ability to swap out different style handles and attachments, such as a Velcro strap.
Resistance bands can be purchased individually, which the above price reflects, or as sets for a higher cost. There are also bands available that are "anti-snap-back" for added protection in the event a band breaks under tension during use.
Exercise Bands: $2-$5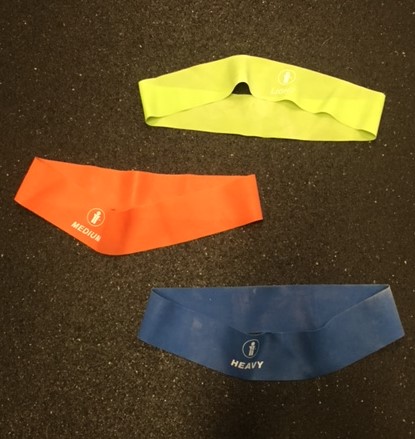 Similar to resistance bands, exercise bands (sometimes called therabands) are circular bands that provide resistance while performing exercises to work the outer hips, upper lutes, etc. without the bulky machines that are frequently provided at a commercial gym.
Free Weights: $3 and up (The Sky's The Limit)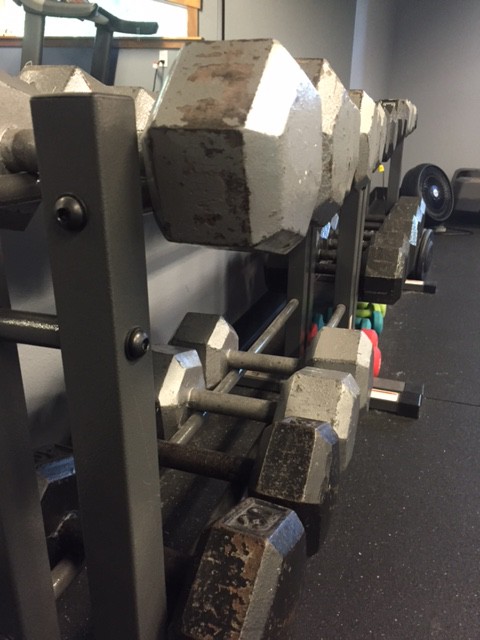 Dumbbells come in weight from one pound to over 100 pounds for a single dumbbell. They are manufactured with various coatings, shapes and styles, which impacts the cost. The dumbbells that I purchase (plain, old-school cast iron without fancy coatings or rubber ends) frequently go on sale for right around $1 per pound, which makes planning your purchase easier from a budget perspective. The other great thing about free weights is that they are pretty much indestructible, so you can pick up a set at a second-hand store, yard sale, Goodwill, or on Craigslist for a great deal.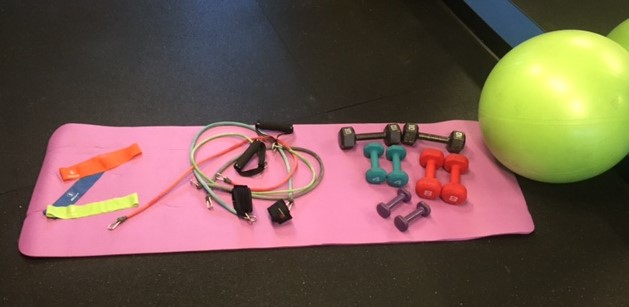 Now that you know how easy it is to outfit your super-versatile home gym space, message me and I will help you put together a program that will help you get the results that you are after.