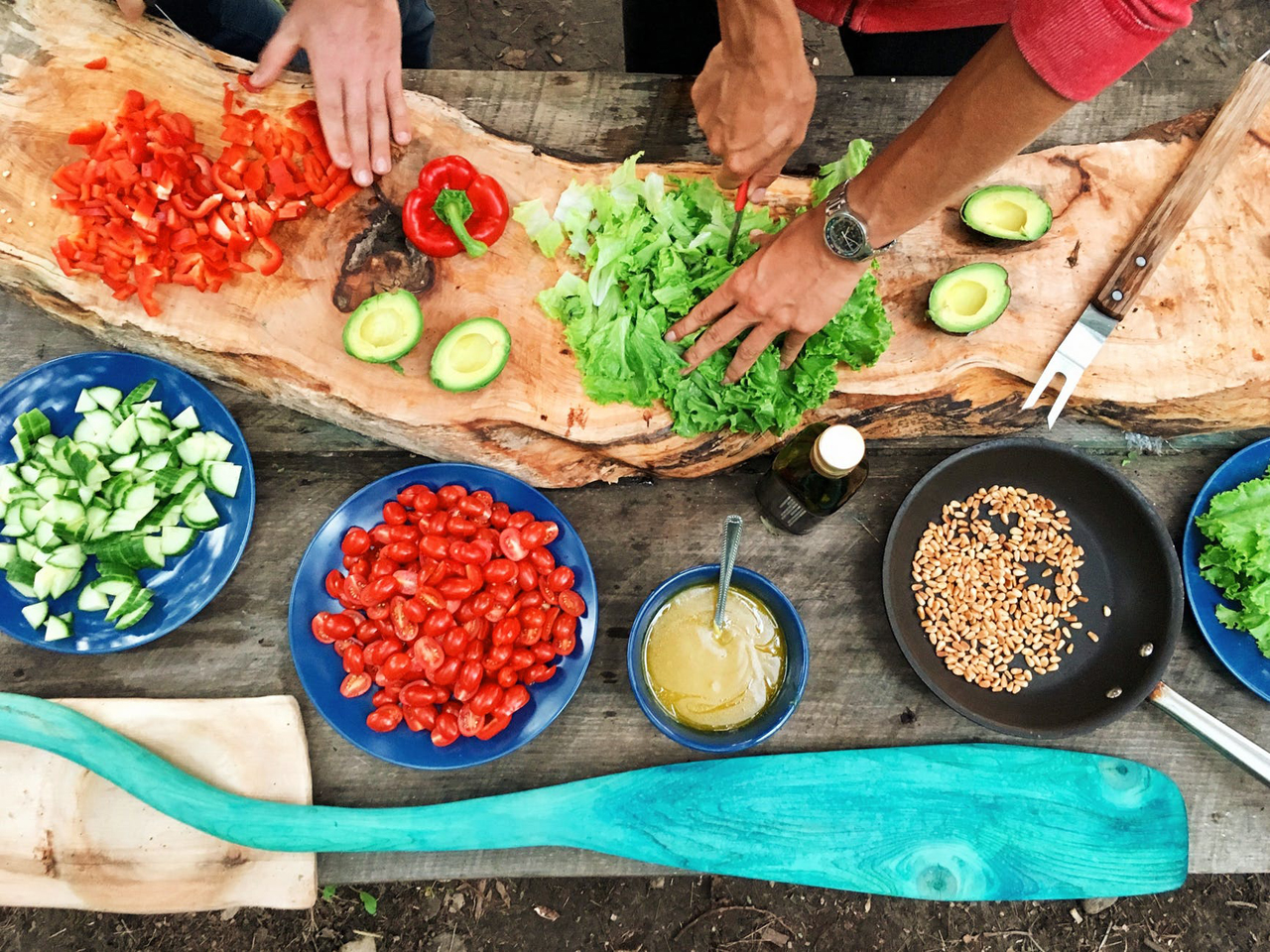 How to overcome disaster diets
You know what I have struggled with (and still do).
Nutrition
As we all know, eating well can be like climbing a mountain with no tools – difficult, to say at least. You would think that just getting the tools you need would make life easier. I took a nutrition course in school, you would think that would be second nature to me at this point.
To be completely honest, sometimes it is. I know what to eat and when to eat it, so that I feel focused, energetic, on top of my game. I know exactly how to build beautiful muscles and a banging body.
But, there are two things that throw me off my game time and time again.
Time, Planning
I don't know if it's just me suffering from these two factors to feeble food fitness. I don't know how mom managed to keep all three in check but I wish she had told me.
Time
Mom never told me about how much time goes into eating healthy, and being someone with terrible time management makes this journey up a mountain that much harder. Luckily there are tools that are available to help. The one thing that has worked for me in the past is meal prepping. It saves a butt load of time and a whole lot of money.
I cook once on the weekend for 1-4 hours and have food for 1-2 weeks ready to be consumed in seconds. It wasn't always like this, I went through a lot of learning and experimented with different methods, and to this day things do get in the way that stops me from my optimal meal planning. I cut my lunch/dinner expenses down from $10-$15 a meal to $2-$5 dollars a meal.
Here are cooking methods that I found saved me time
I'm working towards cooking once for the month. Cook in large batch and store:
Beginner = once every 2-3 days
Intermediate = once a week – biweekly
Advanced = monthly
Must have tools for are:
Plan
Mom never told me how important planning meals can be. Having a meal/nutrition plan that correlates to the goals you have is crucial. Think of it as a road map up to the mountain. It tells you where to turn and how far you are from the pique.
Your plan can be extravagant or basic. When starting out my plan was very basic and looked a little like this:
Breakfast
oatmeal: ½ cup large oats, 3 tbsp. hemp seeds, 2 tbsp. flax seeds,  1 tbsp. chia seeds, 4 prunes, sunflower seeds, almond milk
sandwich: 3 eggs, 2 slices of dark rye toasted, ½ avocado, 1 slice of cheddar cheese, 1 teaspoon vegan margarine
tea: black (like my soul)
Snack
rice cake with peanut butter, 1-2 chocolate chip cookies, apple
Lunch
Day 1:  1 chicken breast, 1-1.5 cups broccoli, a bunch of spinach, 1 sweet potato
Day 2:  whole wheat Spaghetti and lean beef meatballs with mushrooms and mixed veggies
Snack
Dinner
(Here you can see I love eating breakfast, my lunches and dinners were basic and the same so I could save time)
You can find nutrition plans online for free. Download our free beginner nutrition plan or get one customized at releasethebeastfitness.com.
Next, you are going to want to get some storage.
Storage
Mom never told me that it was important to cook and store your food properly. When I was first starting out I didn't know what to do at all, I tried using freezer bags, large containers, and these days I have a lot of small containers. Each method had its pros and cons and you can mix and blend them to your needs.
Also based on where you are with meal prepping you can fall into one of the following categories. This will affect which method you choose you.
Freezer bags
At one point I was seasoning all my protein (chicken, tofu, and fish) for 2-3 weeks and putting them in the freezer so when I wanted to cook I had faster meals without the slicing dicing and clean up. All of my quinoa, rice, and potatoes were cooked, cooled, and stored for later. Because I buy my veggies frozen I would just portion them directly into freezer bags.
This method worked really well, it saved space in the fridge; I could grab my food and cook it quickly, I was experimenting and it worked for me for a while.
Pros
Saves a lot of prep time
Pre-portioned
Food is always fresh
Cons
Still have to cook
Takes up freezer space
Creates a lot of waste
Containers – Big containers
Another thing that I did when starting was having 3 big containers with my meals in them: one with rice, one with veggies, and one with my protein.
With this method, I would only cook every 2-3 days. In the morning I would take 2 containers and portion out my lunch and dinner for the day. This method saves time and money, and my favorite part saves you from letting dirty containers pile up (yuck).
Pros
Batch cooking
Saves clean up
Saves time
Cons
Food can start to taste like your fridge
Takes up a lot of space
Low variety of foods
Containers – small containers
Similar to the large 3 containers I could make large batches of food, and similar to the freezer bags they would be portioned and planned out.  The main difference is that they are ready to grab and go, you can freeze meals, and mix and match for the week so you have variety and each meal can be portion controlled to suit your needs/macros.
Essentially, homemade TV dinners that you could pop in the microwave. The main drawback that I found is that if you don't wash your containers daily they can pile up quickly.
Pros
Batch cooking
Saves time
Can mix meals easily
Portion control
Can freeze for longer term storage
Cons
Need a lot of containers
 A lot of wash ups
Takes up the most space
High cost for all the containers
I'm still on my nutrition and health journey, exploring what does and doesn't work for me, I'm starting to find my own groove. I wish mom had told me more about nutrition and what you need to do in order to be successful with healthy eating.
Thanks for reading, if you have any tips that you use or things you struggle with I would love to hear in the comments.