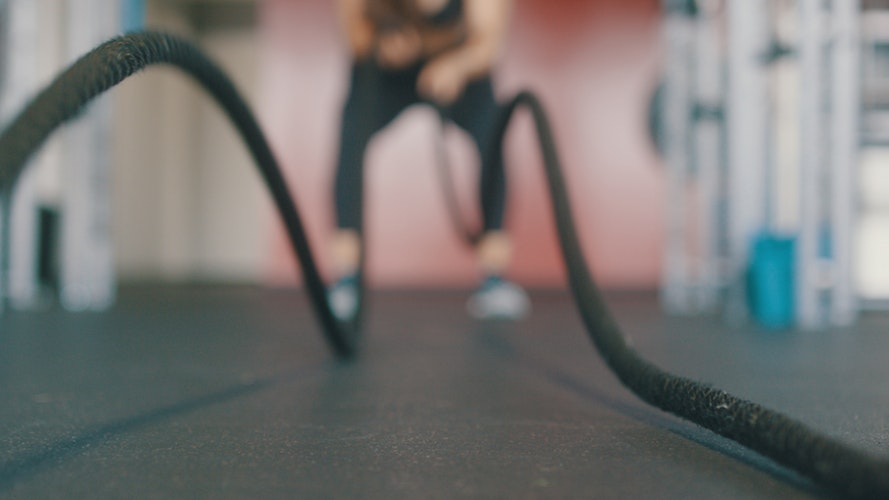 Whether you are a "seasoned lifter", someone who's trying to regain possession of their high school athletic abilities or a new year resolutioner – there remains the lingering question: "How much time should I be spending in the gym?"
There are two different methods of approaching the answer. You can follow guidelines advised by medical professionals and health-based studies or take a more personal and goal specific route.
As a fitness and wellness professional, I recognize the supportive evidence of time-based workout routines. In a general summary, the Centers of Disease Control Prevention set a benchmark; 150 minutes of mild exercise or 75 minutes of intense exercise per week.
There isn't much of a gap between "mild" and "intense" exercise in the perspective of an organization like the CDC. Mild exercise could be walking at a slightly faster pace or outdoor work such as gardening on a hot summer day. You can achieve more intense activity through tasks such as kayaking or jogging with your dog. These parameters are for maintaining a healthy anatomy and avoiding a sedentary lifestyle, rather than reaching a destination of desired appearance or performance.
Now, if you're looking to get toned and lean for your next beach trip or pool day, you're going to have to take a more tailored approach.
The first step is to identify your SMART goal.
By following this system, you will be able to give yourself the desired outcome that is Specific, Measurable, Achievable, Realistic, and Time-Bound. After you realize what you're shooting for, you need to find a workout split that works best for you. This has to take into account your schedule, access to fitness equipment, and recovery periods. For most fitness programs, I personally recommend at least two days of resistance training and two days of cardio work. This can eventually be refined to three days of weight training accompanied by two days of cardio.
Again, whatever routine you inhabit should depend on your specific goal. If you're looking to burn some fat and drop that number you see on the scale, your cardio workouts should be intense and consistent. For muscle growth in certain areas like abs or arms, most of your time should be committed to resistance training every week.
You can complete a well-rounded resistance based workout in an hour to an hour and a half. This takes into account rest periods and ideal repetition ranges for toning muscle. Ideally, you will be able to deliver enough activity to utilize every muscle group in your body. Regardless of what style training you are executing, designating time to cardio training (L.I.S.S. or H.I.I.T.) is crucial in maintaining healthy anatomy and sufficient fat mobilization.  
To wrap it up, it is of utmost importance to design a workout routine that suits your goals best. This will provide you with the quickest results and increased adherence to your program. If your schedule only allows you to get in the gym three times a week, then structure your workout to be efficient and productive. If you have more freedom timewise, take advantage of longer workouts and components like mind-muscle connection and exercise variations.
Just remember, fitness is a part of your lifestyle, not a chore.
When it's time to put on those athletic shoes and grab your workout fuel, make sure to gather your headspace. Focus on why you started. Good luck!