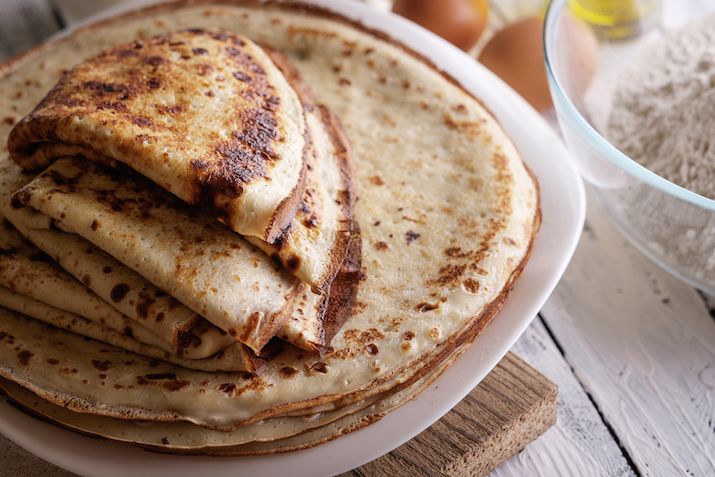 Today, I have appetite for something sweet and nutritious at the same time. Thus, I have prepared delicious, dietary crepes with cottage cheese and cinnamon. Blueberry jam is the genuine icing on the cake.
Are they healthy? Of course, my crepes are made healthy, so you don't have to worry about it. If your diet comprises carbohydrates of spelt flour, proteins of cottage cheese, and fats of canola oil, this meal is absolutely for you and you can use my recipe right away!
Some of you may be allergic to lactose; so am I. Thus, I recommend here to use lactose-free cottage cheese. You can easily buy it in the dairy department of any good supermarket.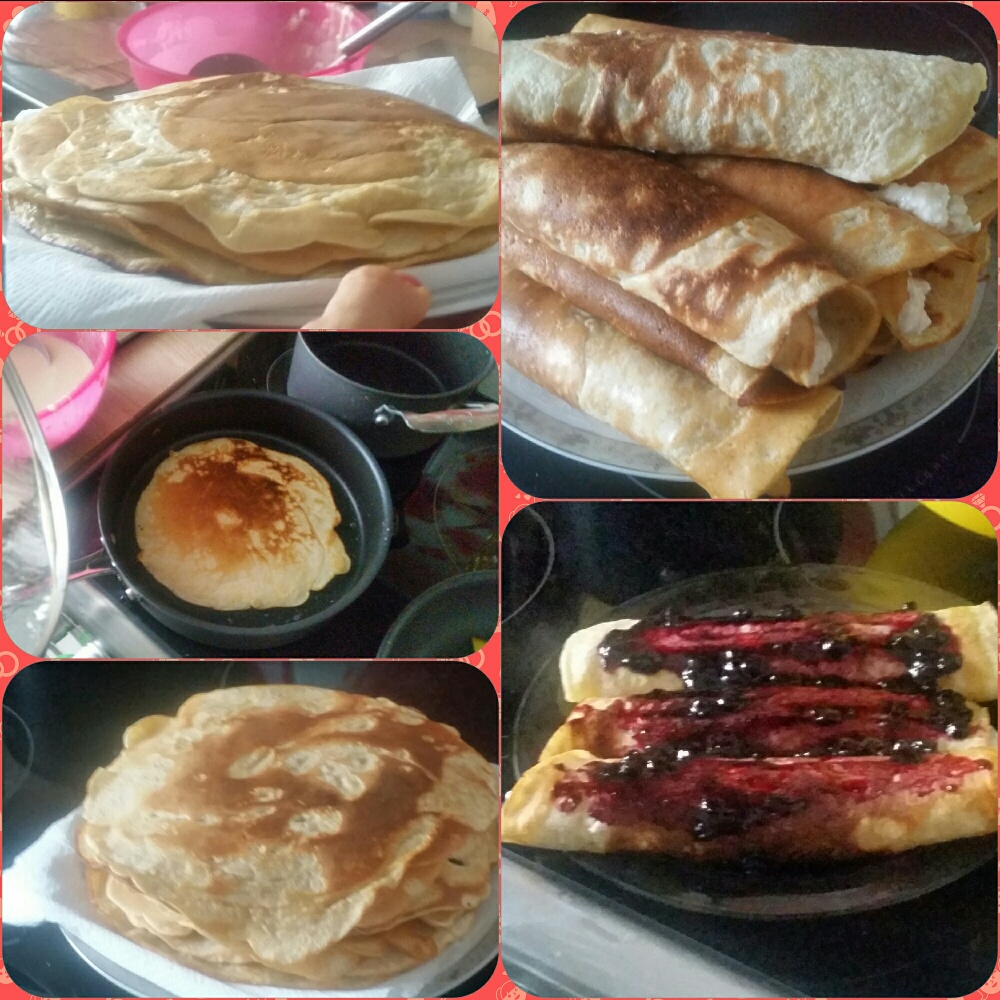 Ingredients:
Cheese filling:
500g cottage cheese ( lactose-free or regular)
250 g natural sugar-free yoghurt (lactose-free or regular)
4 spoons of cane sugar or sweetener (erythritol/stevia) – add sweetener until it is sweet enough for you
2 big spoons of cinnamon
Crepe dough:
20 spoons of spelt flour
4 eggs
1 little spoon of salt
300ml milk
600g water ( soda preferably)
First, let's do the cheese filling. Mix the cottage cheese, cinnamon, yoghurt and sugar/sweetener in one bowl. Put it aside.
In the other bowl, add the spelt flour and eggs. Don't mix them yet. Add salt and then slowly start to add milk, mixing at the same time. Never pour all of the milk at one time, as the dough will become lumpy. Once you've mixed all of the milk, do the same with the water. If the dough is not smooth and runny, add more water.
Use a ladle to drop your crepes in the pan to fry so that that your crepes are thin and gentle.
Put two spoons for each crepes and roll each of them into pipes. I truly recommend to spread blueberry jam on them, and sprinkle them with cinnamon. Delicious! You will love it!
Bon appetit!
Remember that everyone should have individual, healthy diet that is well-balanced and works in the right way to help in recovery and supports your goals, no matter if it is weight-loss, muscle gain, or being healthy and fit. Visit my site for more information. I am sure I can help customize a perfect diet for you.