Not your typical trainer! Growing up with health issues and learning how to overcome them!

With a childhood marked by health challenges, I have developed a unique perspective on personal training. Overcoming those obstacles has fueled my passion for helping others achieve their fitness goals and lead healthier lives.

For more than two decades, I have dedicated myself to extensive nutritional studies. Collaborating closely with esteemed dieticians and nutritionists, I have honed my expertise in designing customized meal plans that truly work. This wealth of experience has equipped me with the knowledge to tailor nutrition strategies that cater to individual needs and preferences.

My journey in the fitness industry spans over 15 years, encompassing both group and one-on-one training. As a former professional wrestler and trainer, I possess an in-depth understanding of strength training and conditioning coaching. I have witnessed firsthand the transformative power of exercise and its ability to shape both the body and mind.

Injury and recovery training is another facet of my skill set. I have dedicated myself to helping clients navigate the challenging terrain of injuries, devising effective rehabilitation programs to facilitate their recovery while ensuring their overall well-being.

However, my approach extends beyond mere training sessions. I work closely with my clients to develop plans that are tailored to their real lifestyles. I believe in crafting realistic, sustainable strategies that enable individuals to reach their goals and maintain their success long-term. Whether it's weight loss, muscle gain, or overall wellness, I strive to empower my clients with the tools and knowledge they need to make lasting changes.

So, if you're seeking a trainer who understands the triumphs and tribulations of health challenges, someone who will guide you on a path to transformation while keeping your individuality in mind, look no further. Together, we can make your fitness aspirations a reality. Let's embark on this journey of growth and empowerment, one step at a time!
Trainer at: Iron Image Barbell Club Inc
21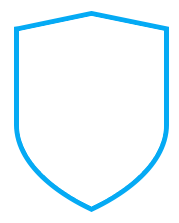 21 Years Of Training Experience