It's not about me. It's about you. What you aspire for, who you are and who you want to be.
Achieving your results is not about who your coach is, but it is 100% of the work you put in. Anyone can coach you and you will get results for the first little while, whatever their system is. Optimal performance, whether it is winning an Ironman, achieving your dream body, losing those stubborn last 10lbs of baby weight, or building more muscle mass, depends on your relationship with your coach. There are thousands of great coaches out there. Make sure you chose one that values you as a person and your relationship.

Now that that is said, let me introduce myself and my values.

I am a former top cross-country skier at the Finnish national level, track & field athlete, runner, and Age Group Ironman triathlete. I am an ex-pat since 1998, wife, mother of three young children, Running and Nordic Skiing Coach, Strength Coach, and a believer in continuous learning.

I hold a Master's degree in Sports Sciences from the Norwegian School of Sports Sciences, with a specialization in Biomechanics and Exercise Physiology. She has also Personal Trainer Certification from the National Academy of Sports Medicine, and Sports Nutrition Diploma. I still dream of going back to university and getting my PhD.

Here are my three top values in life: Courage. Nothing Great lives Inside Your Comfort Zone. Health. Without it, you've got nothing.
Service. Share What You Know and You Can Be the Change In The World.


What I want to tell my clients is that starting is the hardest part. Once you get over the resistance that comes from changing your habits, and pushing through the discomfort of muscle soreness and fatigue, going beyond your preconceived limits becomes easier and easier. If you can just keep moving day after day, it will become your second nature! and then anything is possible!

Training with me, you will be held accountable so you can get through the first and toughest part - the start. You need to be a self-starter and ready to be stronger than your excuses. We are all adults, I do not need to babysit you. I can be tough, but I am always fair.

Although I've always enjoyed working out and training, at one point in my life I was at a very low fitness level, not being able to run for 20mins without being exhausted. I understand very intimately what it means to be out of shape, and I also know that top fitness IS possible no matter what age you are! Having 3 kids within 3.5 years living abroad with a husband who traveled for weeks at a time was the hardest thing I ever did. From this experience, I am fitted to help other mothers in their journey in motherhood.

Call Me Crazy But I Truly Get Excited About Other's Success.

Make this day count instead of waiting one more day.

Contact for more info! I offer to coach, both in-person 1-on-1 and 1-to-many and online or a combination of both. I coach men and women of all ages from 14 to 69 years of age in all sports and in all fitness levels! I really enjoy helping women after they adjust to the new life with children.
Trainer at: Tired Mom Runs - Fit Motherhood At Your Fingertips
14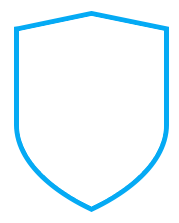 14 Years Of Training Experience