Sean Freitas is a master of his craft with an incredible passion to help others find their true potential. Freitas is the co-founder of, Project Wellbeing LLC, Las Vegas's first and only luxury fitness and wellness company. Freitas is a true pioneer in the fitness industry and has exploited Kinesiology, taking the profession and paving the road for other peers in having success in their career. Freitas's ultimate goal is to blend training and therapy together into one elite service. He has over 11 years of experience as a Kinesiologist, Medical Golf Specialist and licensed orthopedic sports & medical massage therapist. Having a vast network of medical doctors, therapists, surgeons, orthopedists and specialists has allowed him to create true synergy when clients need to receive the ultimate level of care. "Each client is going to get treated like family, that means better care, customer service and less waiting times." Sean has worked with over 350 professional athletes from the: Buffalo Bills, Denver Nuggets, Portland Trailblazers, Colorado Rockies, San Francisco Giants, St Louis Rams, Oakland Raiders, UFC, PGA professionals and several other sports teams. His unique approach works to ensure the client will achieve their greatest results, as he integrates corrective exercise, fascial stretch therapy and manual therapy in combination with athletic performance training. After graduating from the University of Nevada Las Vegas with a Bachelor's of Science in Kinesiological Sciences, Freitas is now seeking to create a body of education and licensing. Through dedication and commitment, Freitas has found his calling in life and now shares these skills with his clients to ensure that each person he works with "Maximizes Their True Potential".

Sean specializes in Kinesiology, biomechanics, assessments, functional movement screens, athletic performance, strength and conditioning, corrective exercise, and postural dysfunction. With over 30,000 hours of experience his ability allows him to not only help those who are recovering from injuries or musculoskeletal compensations, but also to challenge the most elite athletes and push them to reach their optimal level of performance with proper function. Freitas works on getting to the root of the problem and formulates an individual protocol for each client that allows them to fully understand their capacity, restrictions and ability.

"It is my highest duty to make sure my clients get better in the shortest time possible, and back to doing the things they love!"
Trainer at: Project Wellbeing
15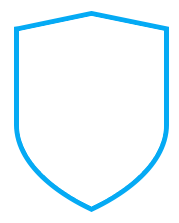 15 Years Of Training Experience