In my 20's and 30's I was a runner, I loved it, I ran marathons and competed in Triathlons, as the years rolled on, I started to believe I was declining. At 40 I needed a new challenge, a very good friend of mine recommended CrossFit to me, I will never forget my first session! My mobility was so bad the coach would only let me use a broom stick! I (and my body) had no idea how to move functionally, It was a huge challenge but I loved it! It's been a great journey and I can honestly say at 45 I am fitter, stronger and in the best shape I have ever been in, and I am still improving. The feeling is special, it's remains something we must work hard at, but the rewards are huge.

I no longer believe as humans we naturally start to physically decline as we get older, yes, we may need to work a little harder, smarter and dial in our diet a little more, but the rewards are huge.

I am not blessed with any natural sporting abilities, I don't have great natural strength, a have a small frame, poor mobility, my legs, and arms are unusually long which makes weightlifting hard, does any of this stop me? hell no! What I do have is a fire within me and a drive to improve at whatever I do. At 45 time is valuable to me and I don't want to waste a second!

I am not the strongest, the fastest or the fittest, BUT I will always work the hardest to become the very best trainer and version of myself I can be. I have learned that life is so much more fun and rewarding when you give 100% to everything you do.

As a personal trainer I am now committed and driven to help my clients break through any limiting beliefs and achieve their goals using all the experience and knowledge I have gained over my lifetime.

Trainer at: Personal Trainer Pro
30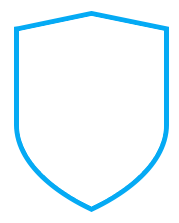 30 Years Of Training Experience