Hi! My name is Leah & I'm a Certified Personal Trainer, a Group Fitness Instructor & a Precision Nutrition educated Healthy Eating Coach, based in beautiful Vancouver, Canada.

I'm blessed to be delivering health & wellness coaching to both men & women locally, and online, helping them to lose weight, drop body fat, move better, reduce pain, increase energy, and feel fantastic!

Trained in dance from an early age, I have always had a love of movement and an appreciation for what our bodies are capable of. While completing an honours degree in Dance with courses in kinesiology at the University of Waterloo, I developed a strong interest in fitness and living a healthy lifestyle. In my twenties I explored training for fitness competitions, successful competing at the provincial level. In my thirties, after having kids, I discovered an enduring love of martial arts and a dedication to yoga.

Growing up, as someone who didn't physically fit the very slim image of the "perfect dancer", or what I thought girls should look like, I definitely struggled with self love and acceptance. Rather than embracing my strengths, including those muscular legs!, I sometimes made less than ideal decisions when it came to my body.

Today, all grown up and educated as a coach, it is vital to me to communicate that wherever our health & fitness journeys begin, they start with a commitment to self-love, compassion and respect for ourselves. A commitment to health & fitness is about deeply caring for yourself.

I strongly believe that exercise should be an empowering celebration of what your body can do, and certainly not delivered as punishment for what you ate. I enjoy helping my clients optimize their nutrition in a well rounded, personalized way, with healthy eating support, customized to align with my clients' lifestyle, culture & goals.

Of course, I am constantly reading, training and learning so that I can best optimize my clients' success.

I am dedicated working on-on-one with my clients, guiding them in their individual journeys to their fittest, healthiest version of themselves- the right way for them!

Congratulations on making the decision to focus on your health! I'm ready to support you every step of the way!

Trainer at: Leah T Fitness
22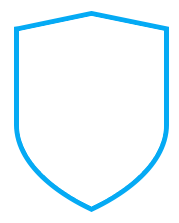 22 Years Of Training Experience