I'm Marc Mangan, founder of "Live First" & "Inner Athlete Performance" - A Personal Health Coach, Athlete, Father, & Entrepreneur.

I've had a slight obsession since I was 25 with fitness, the human body, and how well or how badly it can perform depending on how we live day-to-day. The human body is an awe-inspiring miracle. It's capable of so much more than we feel.

I played multiple sports in my youth, but I was not a natural athlete. Let's just say my skills... weren't legendary. I was definitely that kid who gassed out after running half the soccer field. I had the drive and strength, but zero endurance which was both frustrating and defeating. I had zero tolerance for the long haul. Focus was rare, and shiny objects took my attention frequently. Fortunately, that changed in my 20's and 30's, but the change was not instant… It took years! 

This quote by Theadore Roosevelt is completely true…
"Nothing in the world is worth having or worth doing unless it means effort, pain, difficulty…"

Pain comes in various forms. Physical, mental, fatigue, laziness, procrastination; you name it. The use of an excuse is a form of pain in my book… especially if it's used to deter us from the right decision. Pain doesn't exclusively cause a negative impact on our psyche. It's that feeling we get when we have to do a task we detest but we know if we complete that objective, it will add value to our lives. The pain from inaction is often worse than the action itself. 

That means there's good pain and bad pain. Good pain is when we attack a task even though we dread it in order to make valuable and lasting change. Bad pain can be physical, yes, but it is also derived from inaction forcing us into depression and guilt.

The "ugly side" of pain filled my life. Inaction existed because of my lack of focus. I decided I had enough and I've worked the later years of my life developing the person I want to be. It's an ongoing process, and not void of failure, but I trust the process and more importantly "live" the process. 

I play a higher level of doubles volleyball now, train for triathlons, (Never as a kid did I think this could be done with the epic endurance training I'm doing), I'm in the best shape of my life and I feel better now than I ever did in my 20's. The reward is incomparable. I'm 43 and I lift heavy weight on top of my games and endurance training. I have a beautiful family and a busy schedule. Know that It CAN be done!

As long as we take care of our body, mind, and soul, we will remarkably cross the finish line. Whatever that finish line is for you.

About 5 years ago my wife was diagnosed with Lyme Disease and it was destroying her body and happiness. It hit our family tremendously. This catapulted me into a new understanding of how the body works with nutrition & exercise. Sometimes, I feel she is super-human. We almost reversed the entire process through habits, eating, and a more directed healthy lifestyle. She has been an absolute inspiration to me, as she fights right beside me and is very active and living a beautiful life. For that we are grateful. It can happen for anyone.

I have been in places similar to you... 

I've been stuck

I've had incredible lack of focus

I've been void of drive

I've had zero time for myself

I've had the weight of the world on me… So I thought

I've made excuses to avoid the inevitable

I've been depressed at one point

I've felt weak

I've felt vulnerable

I've felt over worked

I've felt lost

I can help you.

I've spent years correcting my mistakes, finding hacks, changing habits, and evolving into an authentic vision that I have for myself. I have helped multiple remarkable clients do the same in their lives.

Those hobbies you love and feel you can't do? You can!

Those thrilling feats you're scared to do? You can!

That big goal you would love to accomplish? You can!

That life you want to live? You can! 

I would love to help you along the way.
Trainer at: Inner Athlete Performance
13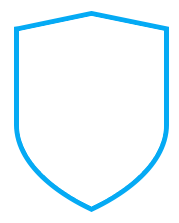 13 Years Of Training Experience